UPVC Bi-Folding Doors Surrey
For a stunning home improvement with real finesse, choose Liniar UPVC bi-folding doors from Jewel Windows. These magnificent doors will add real grandeur to your home and provide you with fantastic panoramic views of the outside.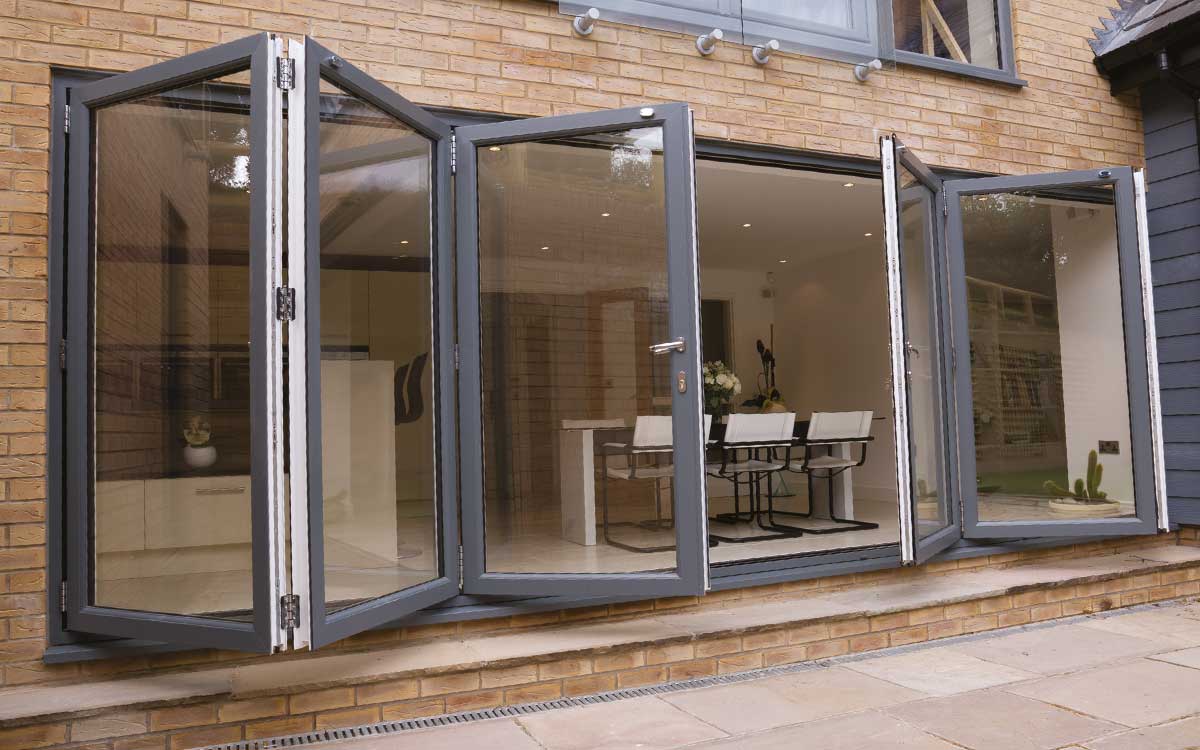 Magnificent UPVC Bi-Folds
Create your perfect living space with our superb Liniar UPVC bi-fold doors. These splendid doors will provide a seamless link between your home and your garden.
Perfect for social occasions such as barbecues or children's parties, UPVC bi-folding doors allow you and your guests to flow from inside to outside, creating a vibrant and welcoming atmosphere. They are also a bold yet elegant feature that creates an impressive visual impact.
Various Configurations
You can tailor your bi-fold doors to your own specific requirements. Choose to have them open inward for an uninhibited patio; or outward for greater interior space. Liniar bi-fold doors are available with 2-7 panes so they are ideal for properties both large and small.
Choose whether they slide completely to the left or right when opened, or open in the middle and slide both ways. Once opened the door panels fold up neatly to give you the maximum amount of space. They really open up an entire side of your property giving you an incredible 90% opening.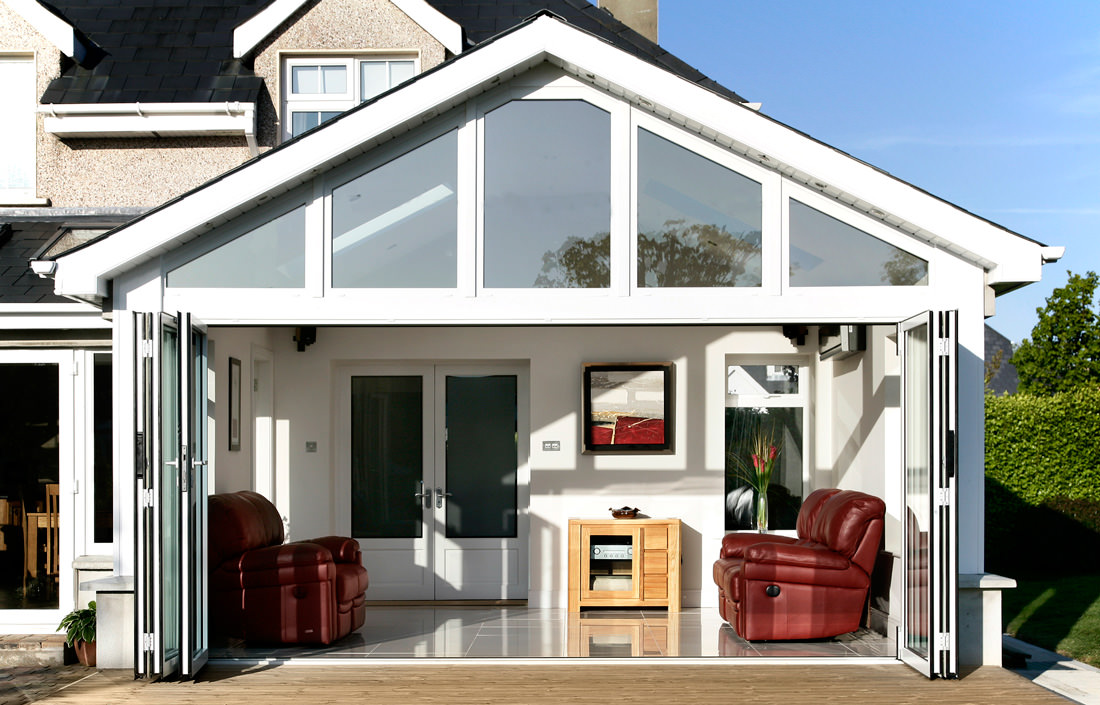 Energy Efficiency
Whether you opt for Liniar UPVC bi-folding doors you will benefit from excellent levels of energy efficiency. The doors will prevent heat from leaving the property meaning you will need to spend less to heat your home. They will also protect the interior of your home from cold weather outside.
Attractive Slim Sightlines
Liniar bi-folding doors have slim sightlines for a more attractive appearance. As the frames are slimmer, there is a larger glazed area giving you enhanced views and letting more natural sunlight into your property.
Concealed Hardware
For improved aesthetics, Liniar UPVC bi-fold doors have an in-board mounted stainless steel track that means the door hardware is concealed. When the door is closed, only the hinge knuckles can be seen.
Want to Know More?
For further details about our beautiful range of Liniar UPVC bi-folding doors please contact us online or call us on 01252 444365. We will be happy to provide you with a competitive quote and answer any questions you may have.