Vertical Sliding Sash Windows Surrey 
If you are looking to add and air of elegance to a modern property or maintain the integrity of a traditional property then our award winning Roseview UPVC sash windows could be the answer. Jewel Windows offer these industry leading and beautiful windows at highly competitive prices.
Vertical Sliding Sash Windows Surrey | Advantages
There are plenty of benefits that come with having uPVC vertical sliding sash windows installed in your home. We offer a first rate installation service and will provide you with a FENSA certificate on completion of the work. Here are some of the reasons our uPVC sliding sash windows could be for you.
Stunning Appearance
Our double glazed sliding sash windows will instantly provide a property with an elegant appearance. Effortlessly displaying traditional charm these exquisite windows are available in a wide choice of colours and with a selection of window furniture. Our sliding sash windows are available with decorative sash horns that give you an attractive and stylish appearance.
Durable Functionality
The unique sliding motion of sash windows is undoubtedly part of their individual charm. Our uPVC sliding sash windows are built to last and the sliding function is extremely durable for years of use.
The uPVC sliding sash windows we supply have been cleverly engineered to eradicate the bugbears associated with older sash windows. The spring balance mechanism counterbalances the sash's weight for a super smooth sliding action. This means you can say goodbye to rattling sashes, unwanted draughts and irritating jams.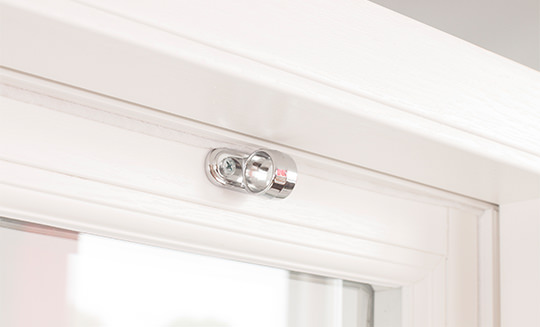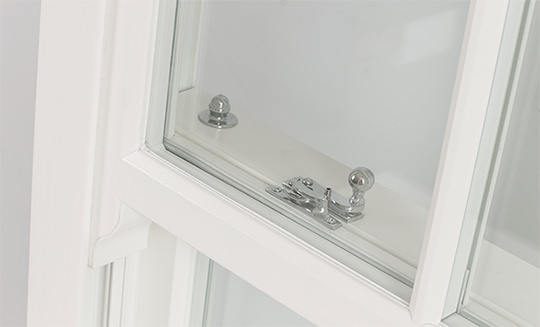 Low Maintenance
Another great advantage of uPVC sliding sash windows is that once installed they require very little upkeep. They will never rot, warp or peel and you will never need to sand or paint them. All that is necessary to maintain their stylish look is a quick clean with soapy water from time to time.
Peace of Mind
Our uPVC vertical sliding sash windows are available with high security locking systems to keep you and your family safe and secure. They also come with a full 10-year guarantee so you know that when you choose Jewel Windows you will receive a quality installation.
Take a look at the Roseview brochure!
Find Out More
If you would like further information about our uPVC sliding sash windows or any of the products offered by Jewel Windows please call us on 01252 444 365.