Aluminium Roof Lanterns
Reduce your need for artificial lighting with our aluminium roof lanterns.  These lanterns will enhance your property by providing a bright and naturally lit interior.
Lantern roofs are designed to beautifully enhance Surrey homes, offering your property an influx of natural light. With exceptional levels of thermal efficiency, our Roof Lanterns from Atlas will offer 21st-century energy-efficiency, keeping your property warm all year round.
Start Your Lantern Roof Quote Quote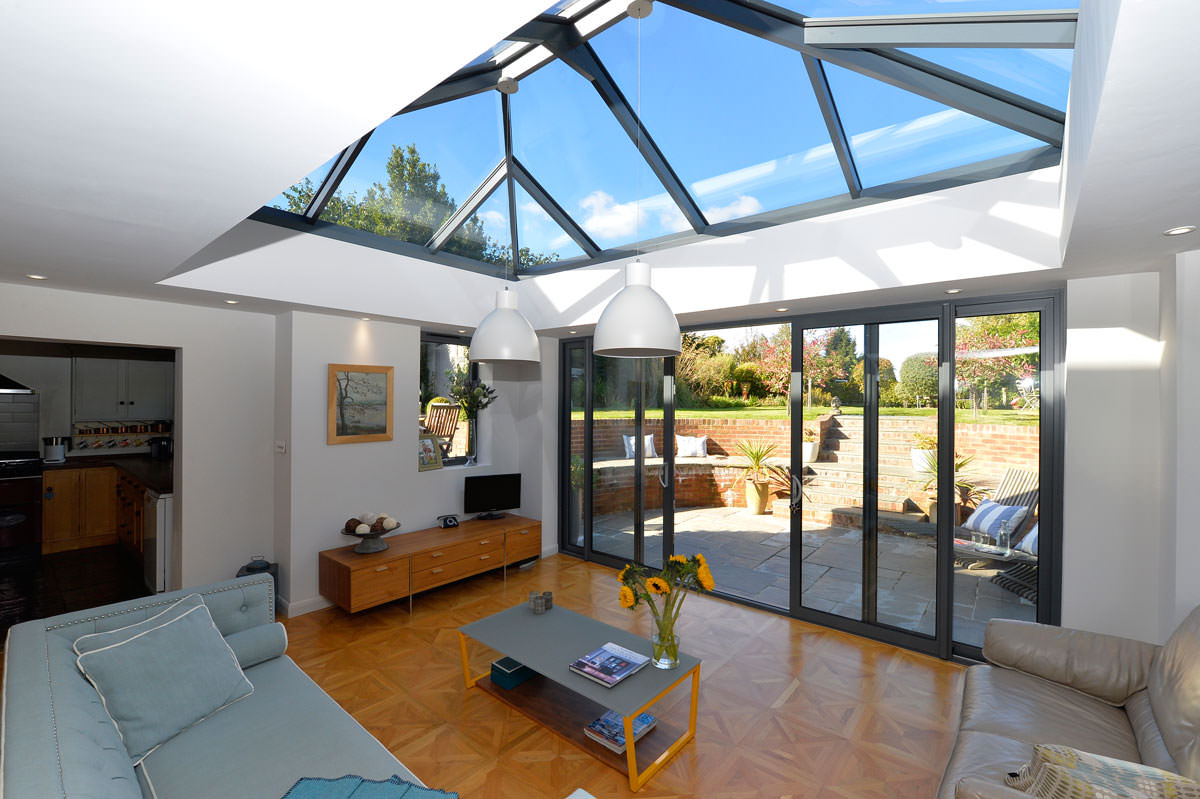 Why Choose Roof Lanterns?
Atlas roofs have an extensive range of benefits, including:
Thermal Efficiency
High Security
Increased Light
Sophisticated Design
Intelligent Detailing
Versatility
Our Roof Lanterns provide impressive sophistication to your Surrey home, brightening any type of room. Ideal for kitchens, living rooms and dining rooms, our Roof Lanterns beautifully create the illusion of space, making your Surrey home brighter and well ventilated.
Whether you prefer minimalist style or grander detailing, our Roof Lanterns can be tailored to suit you. Keep them modern and simple, or opt for a decorative design for a charming finish.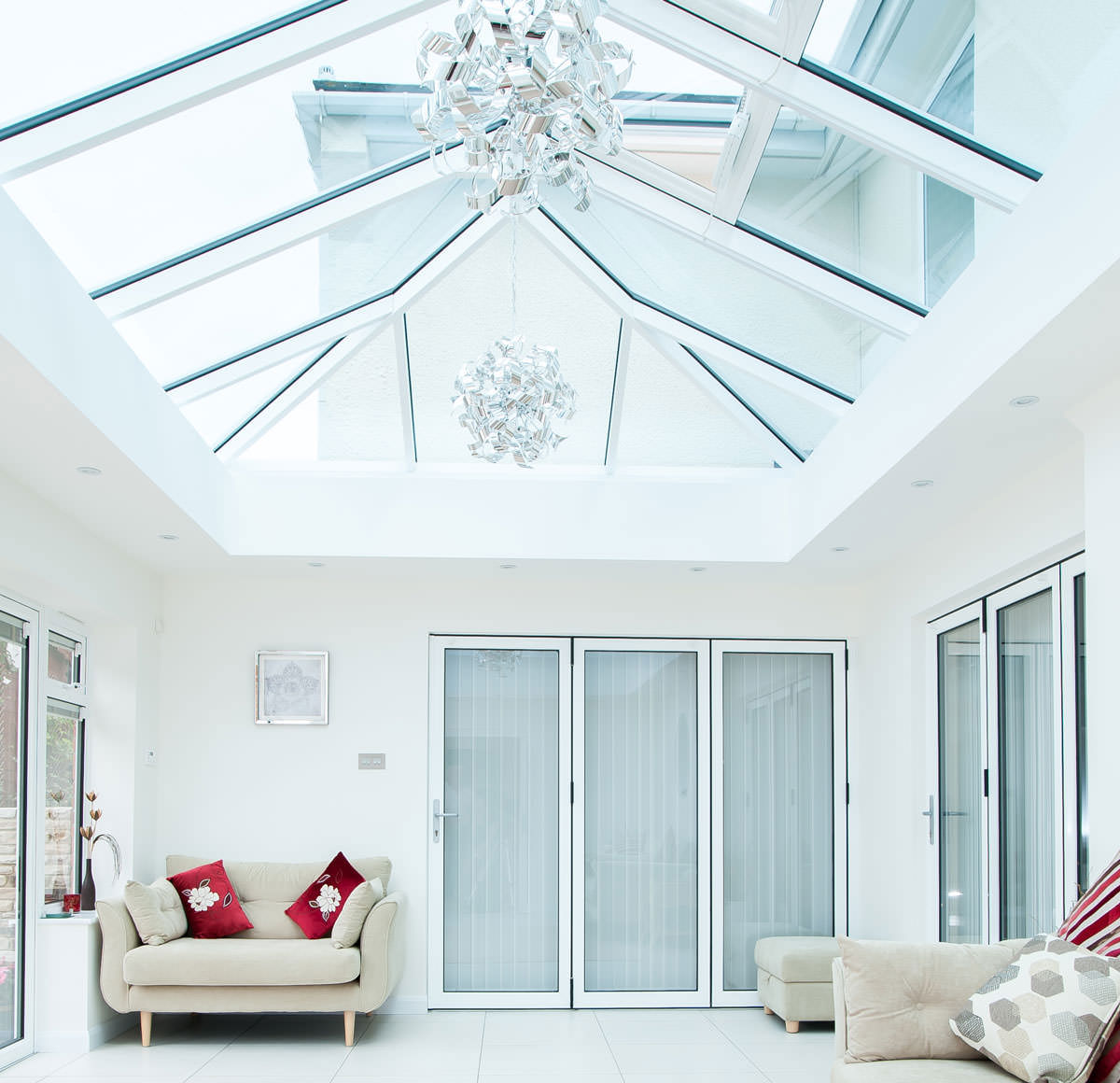 Bring Light into your Surrey Home
Aluminium roof lanterns allow sunlight into your property, providing you with a free and unlimited source of light. This process will significantly reduce your need for inside lighting, improving your energy bills as a result.
If you happen to have a darkroom within your property then our roof lanterns will instantly add light, space and depth. Enjoy higher ceilings and increased light with our aluminium Roof Lanterns.
Sophisticated Design
These glazed structures are installed on a flat roof system which is sometimes also referred to as a 'skylight.' These lanterns are versatile and can also be installed to pitched roofs. Our Lantern Roofs do not feature clunky bars, keeping the glazing simple and sophisticated. Great for conservatory roofs as well as flat roofs, you can apply the beautiful effects of our Roof Lanterns to any room of your choice.
Less is more with Lantern Roofs, creating an elegant aesthetic that will be the envy of your neighbours. With a minimalist effect and highly intelligent construction, our Roof Lanterns perfectly combine beautiful aesthetics with practicality.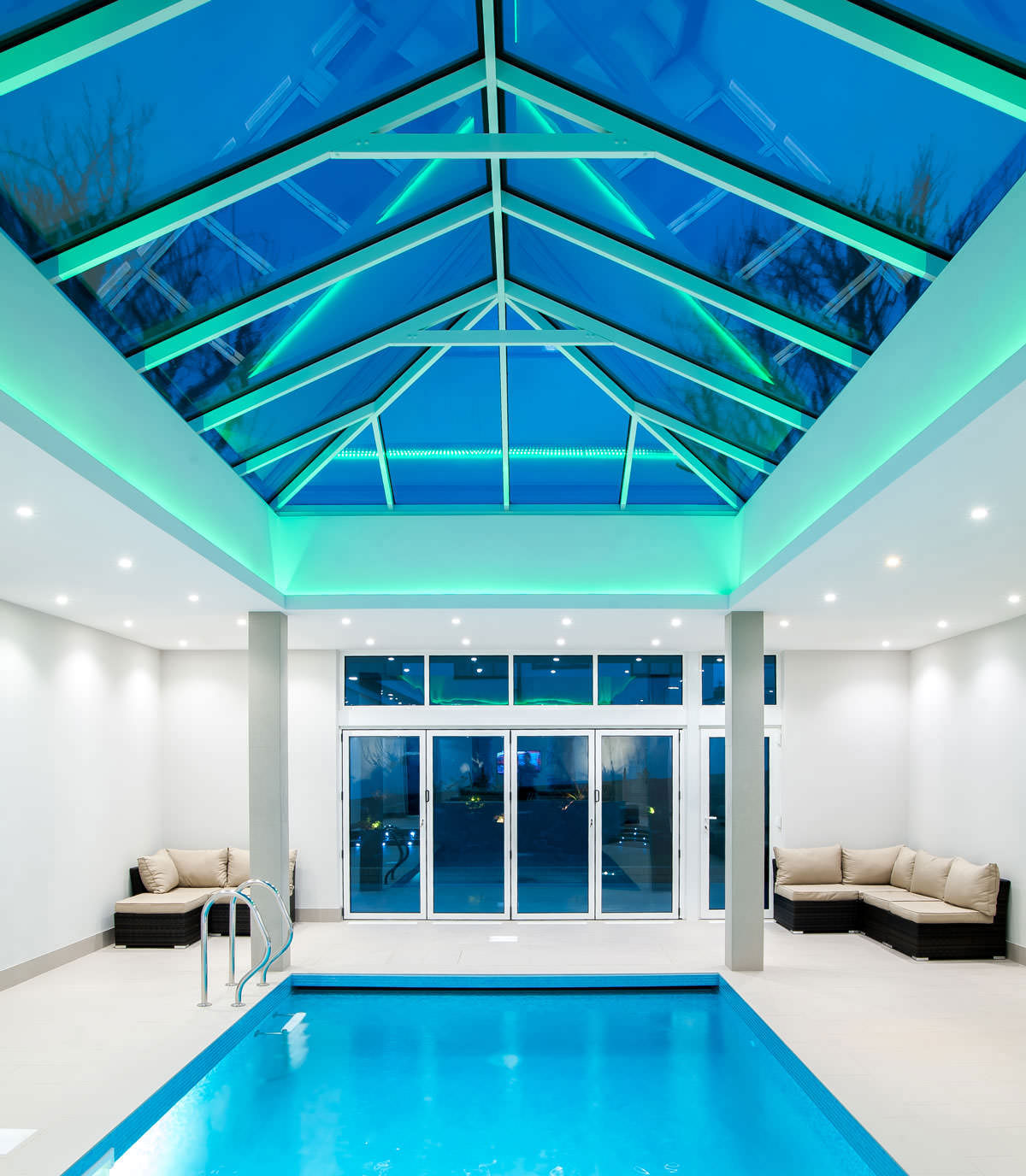 Range of Colours and Styles
Our aluminium roof lanterns are available in many sizes and styles. They are available in any RAL colour of your choice and can be tailored to exact specifications.
We offer a comprehensive range of glazing types including toughened and easy cleaning glass for your convenience, and we're always on hand to answer any questions you may have prior to your Roof Lantern installation.
Aluminium Roof Lantern Prices
Our Roof Lanterns are very affordable, and never sacrifice quality design for cost. Get in touch on 01252 444 365 to speak to a member of our team, who will be able to give you a competitive price alongside roof lantern advice.
If you would prefer to get in touch online, please complete our online contact form. An expert will be in touch with you shortly.
Start Your Roof Lantern Quote