Orangeries Woking
Orangeries are a brilliant way of adding light and space to your Woking home. These traditional extensions can add the extra space your home has always desired.
We use the experience of Ultraframe to manufacture our orangeries. Their designs with high ceilings allow you to maximise the space, and thick pillars allow for a grand finish.
They have installed market-leading thermal technology to ensure your home stays warm even in the coldest months. Our designs allow for increased energy efficiency of your home.
The installation of your orangery is quick and straightforward, allowing for minimal disruption to the rest of your home. We offer a range of designs to suit your home perfectly, start building your free online quote today.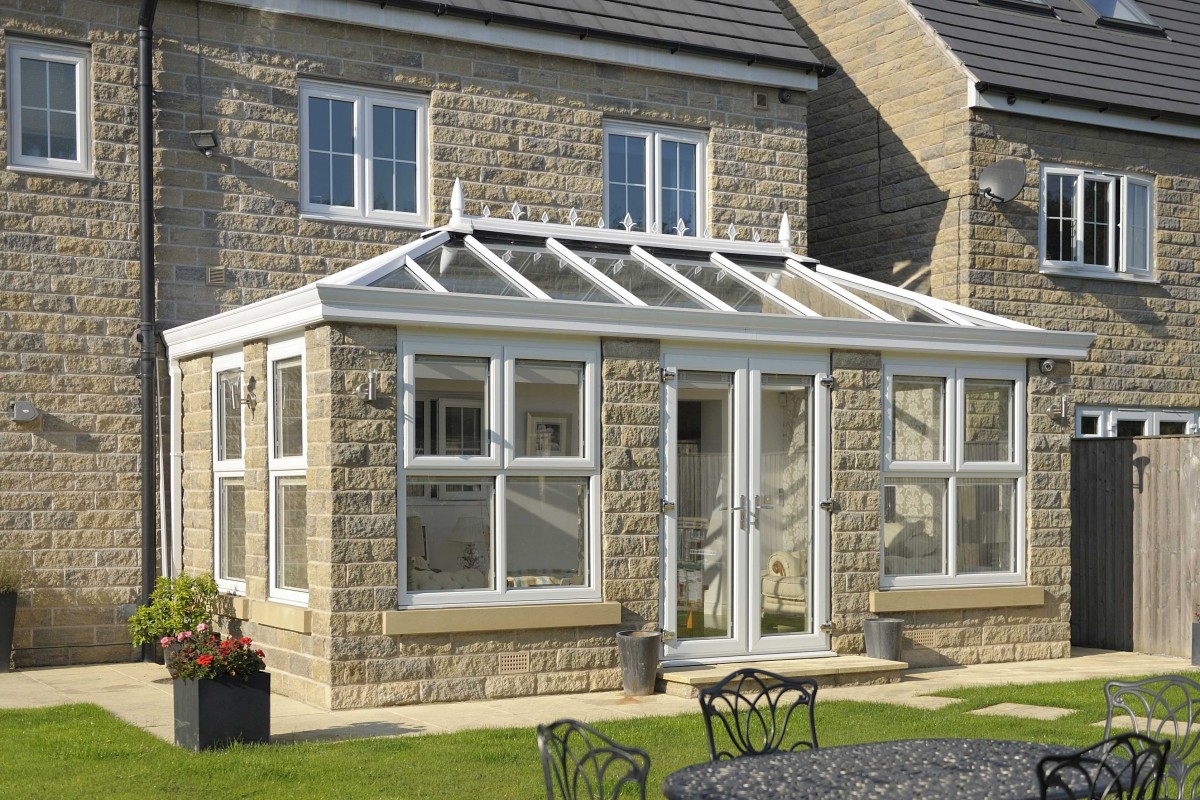 Explore Our Range
Our design ranges can create your perfect home. We have three designs of orangery for you to choose from to add the finishing touches to your property. Our structural post arrangement allows you to take pressure off your frames and doors.
Contemporary Orangery
Offer the maximum amount of light to your home. The double glazed windows allow for a warm and cosy feel to the room even in the coldest winter months. These contemporary orangeries combine with bi-folding or sliding doors to allow ease of access between your home and extension.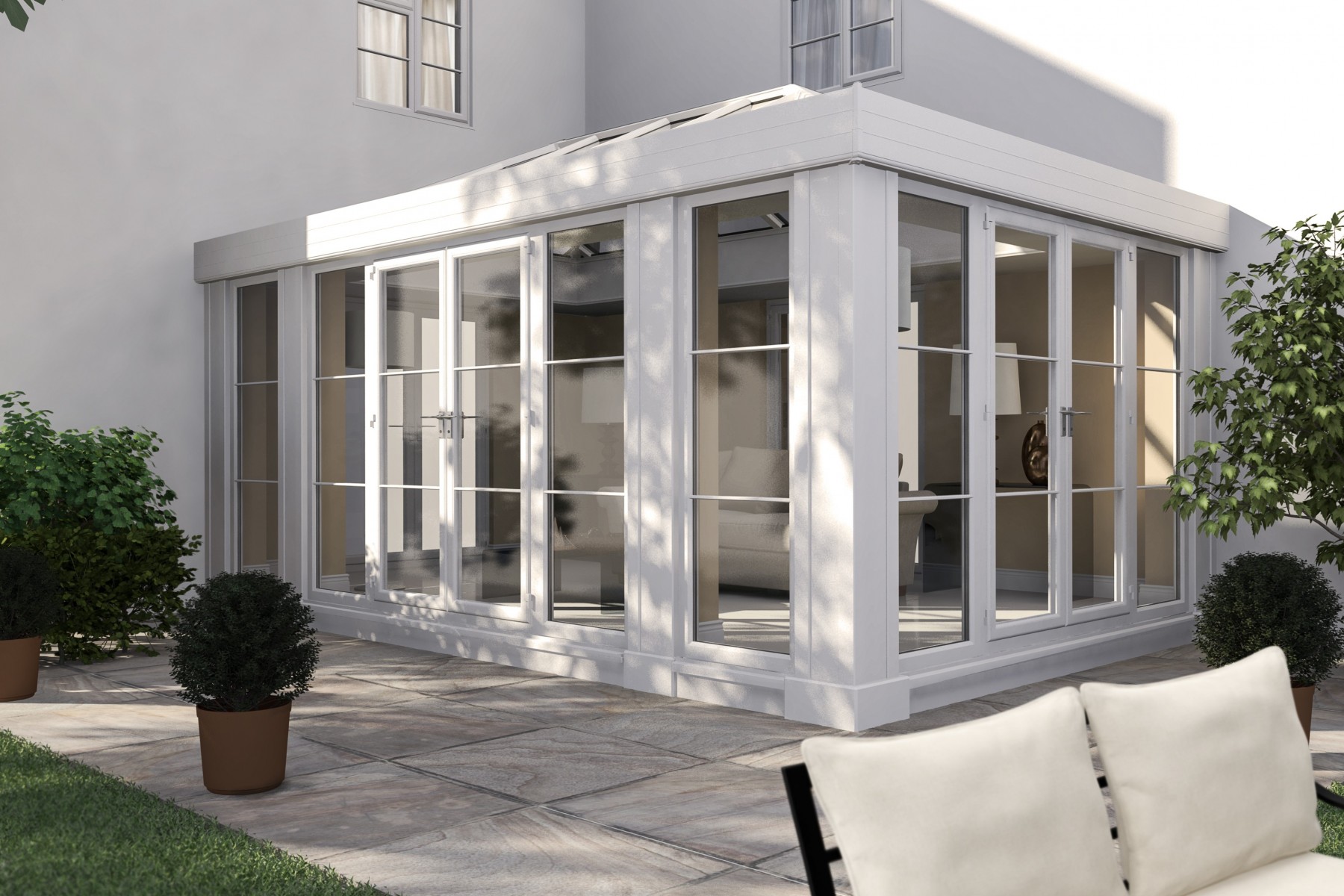 Traditional Orangery
Combining a solid finish with your glass roof. Again, thermally efficient design to add to your home with a range of finishing touches. Add a decorative cornice to your room to allow for the installation of lights or speakers to your room. Finish in style with a choice of decorative cornicles, in a range of heights to completely match the current look of your home.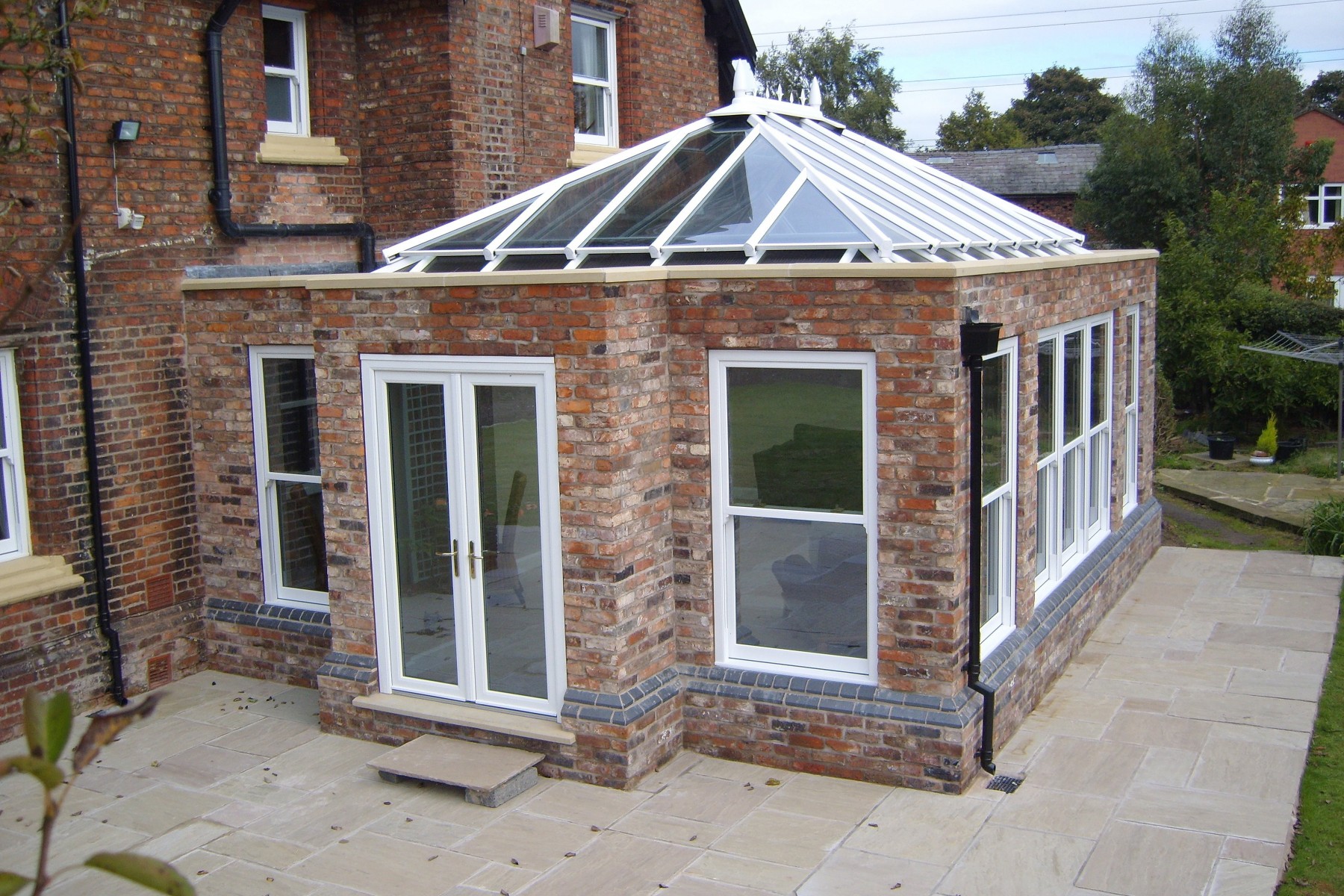 Lantern Orangery
Using a lantern roof to add a bright and light look to your extension may be the answer for you.  Use the lantern as the focal point for any room to centre your main attraction. The thermal roofing system still means that there is minimal heat escape from your property.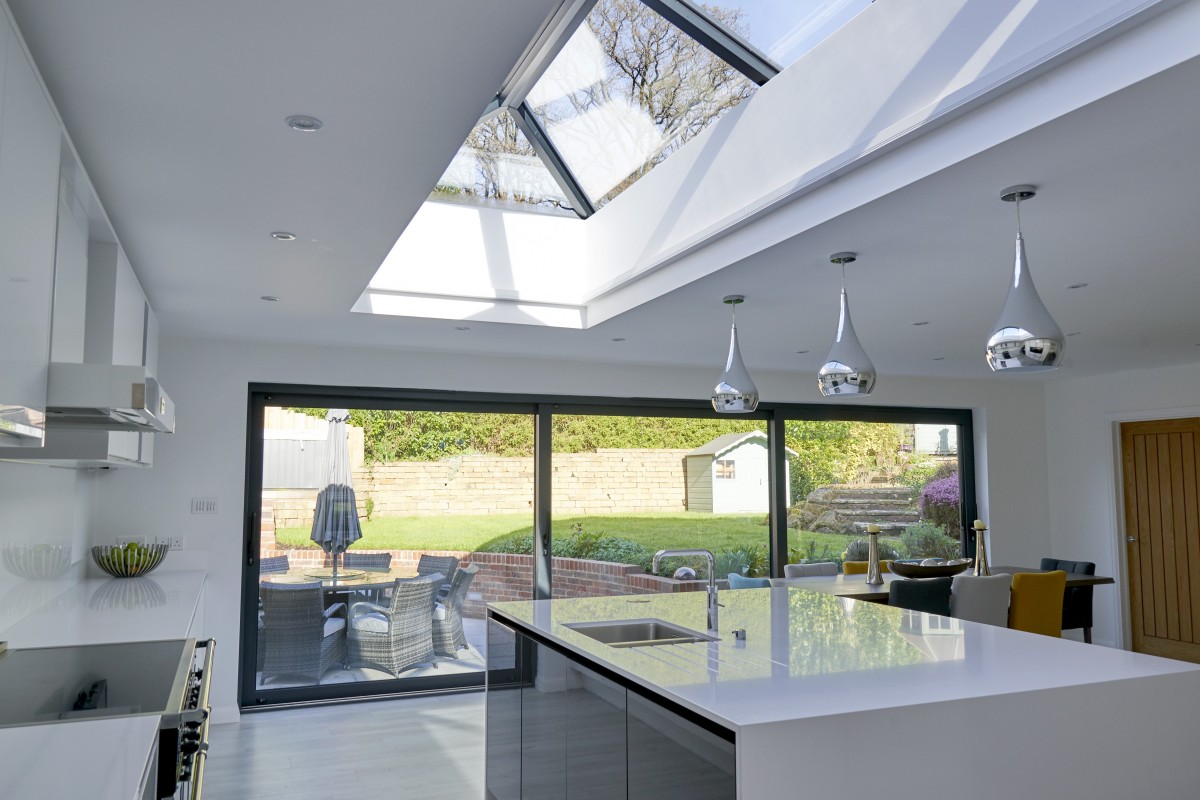 Orangery Features
Your orangery will be installed with super-insulated columns. This ensures even with vast amounts of glass in your room, it can stay warm and cosy in the cooler months and nights. You can use this room throughout the day, and year, it is specifically designed to keep your room warm with minimal heat escape. Spend the winter months watching the snowfall in the warmth of your home!
We offer all our designs in a range of colours making them entirely bespoke to you. We listen to you; we are fully committed to guiding you to make the best choices for your home.
Orangery Design Options
Bespoke Colours
We offer a wide range of bespoke colours to match your home. Various choices in styles and finishes are also available to tailor to your specific requirements. We can take care of every little detail, so you don't have to, from lighting to exterior colouring.
Warranty
Our orangery installations come with a 10-year warranty from Ultraframe. Our comprehensive warranty will give you the peace of mind surrounding your new extension.
Security
All our products are designed to keep you and your home safe. We ensure all our external doors and windows have superior security locking systems in place. 
Orangery Benefits
Our orangeries are designed to blend beautifully with your existing property while letting natural light into your home. They add value to your home, both if you are looking to sell or stay in your property. A perfect way to add the extra space your home and family have desired and needed.
The value of this space is second to none, and simple yet stunning addition to your Woking home. Utilise your room throughout the year without the cost of a full extension. Adding natural light to your home is an essential part of extensions, this is the perfect solution.
There is no set way that an orangery must be used, it is entirely up to you how you want to utilise your extra space. If you combine with Bi-Folding doors, it can merge your garden and home into one with a natural flow between the two.
Each of our designs has Energy Values to them keeping your home warm all year round. Reduce your heating bill with our double glazed windows and keep the space functioning throughout the year.
Orangery Prices in Woking
If you would like to talk to our expert team about your project, please call us on 01252 444 365 or, email us on info@jewelwindows.co.uk
Whether you want a Contemporary, Traditional or Lantern Orangery we have a free online quote for our customers, design your perfect extension from the comfort of your home and get the response within minutes.