Orangeries Ascot
Installing an orangery is a brilliant way to generate light and create space to enhance your Ascot home. Here at Jewel Windows, we use market-leading thermal technology in our orangeries to ensure your home stays warm throughout the year.
We understand the importance of creating the perfect addition to your home and orangeries can be the ideal solution for you. Jewel Windows will be on hand through the design, manufacturing and installation process to guarantee that we leave you with an outstanding customer satisfaction experience.
We work with the leading manufacturer Ultraframe to create our orangeries. Their designs will allow you to maximise the space within your home and leave you with a stunning addition to your Ascot property.
Installation of orangeries is a straightforward and simple process meaning you will experience a little disruption in your home. We have a range of designs and styles that can suit any style of property. Our free online quote engine allows you to design your orangery from the comfort of your home.
Here at Jewel Windows, we pride ourselves on delivering excellent customer satisfaction and support throughout your project. We provide a FENSA certificate with every double glazing project we complete which confirms all building regulations have been followed and registered with the appropriate local authorities.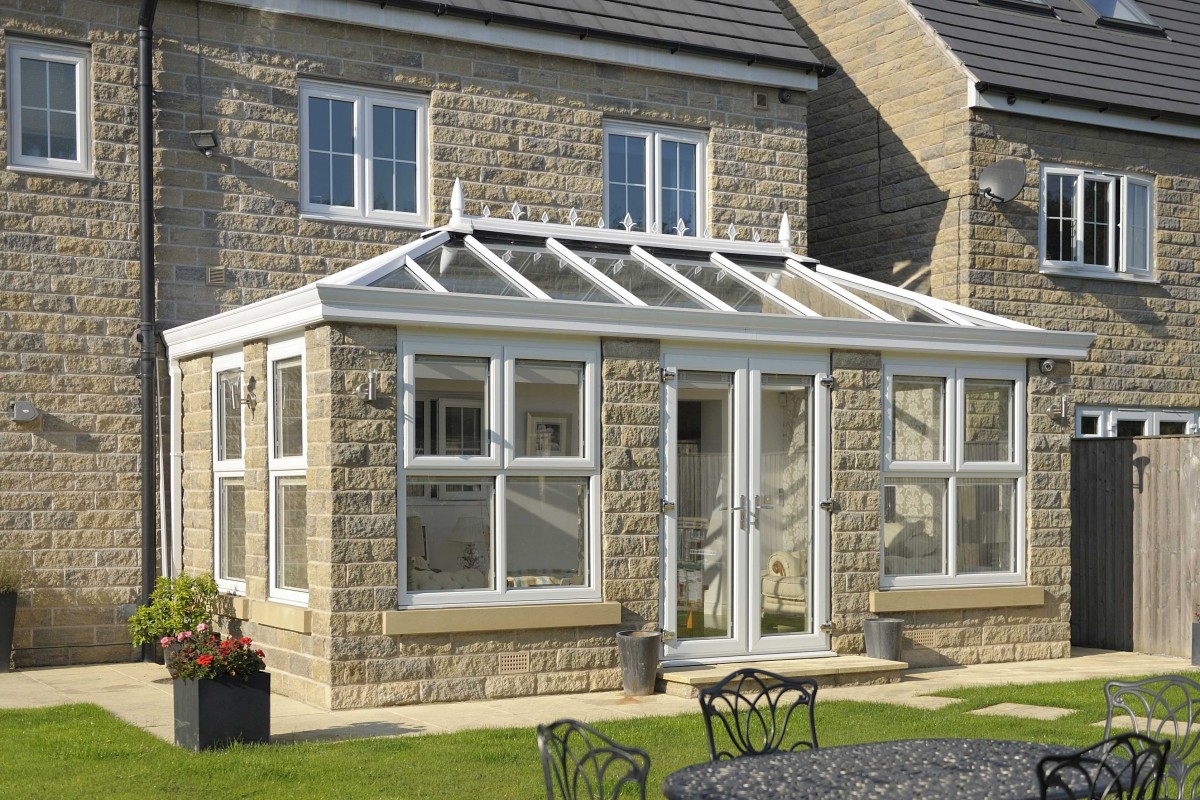 Our Orangeries Range
We have thee designs of orangery for you to choose from to create the perfect addition to your home. We are on hand to help you design and add the finishing touches to your property making our orangeries tailored to you and your home.
All our ranges have a unique structural post arrangement allowing you to take the pressure off your existing doors and frames.
Contemporary Orangeries
With large areas of double glazed glass and doors, this design of orangeries offers the maximum amount of light to flood into your home. We use double glazed glass to ensure your room, and home becomes more energy efficient by preventing the warm air from escaping.
It means you can use your orangery throughout the year, even in the coldest winter months due to the thermal efficiency of the room. Combine this design with Bi-Folding doors to create the grand finish, and smooth flow between your home, orangery and garden.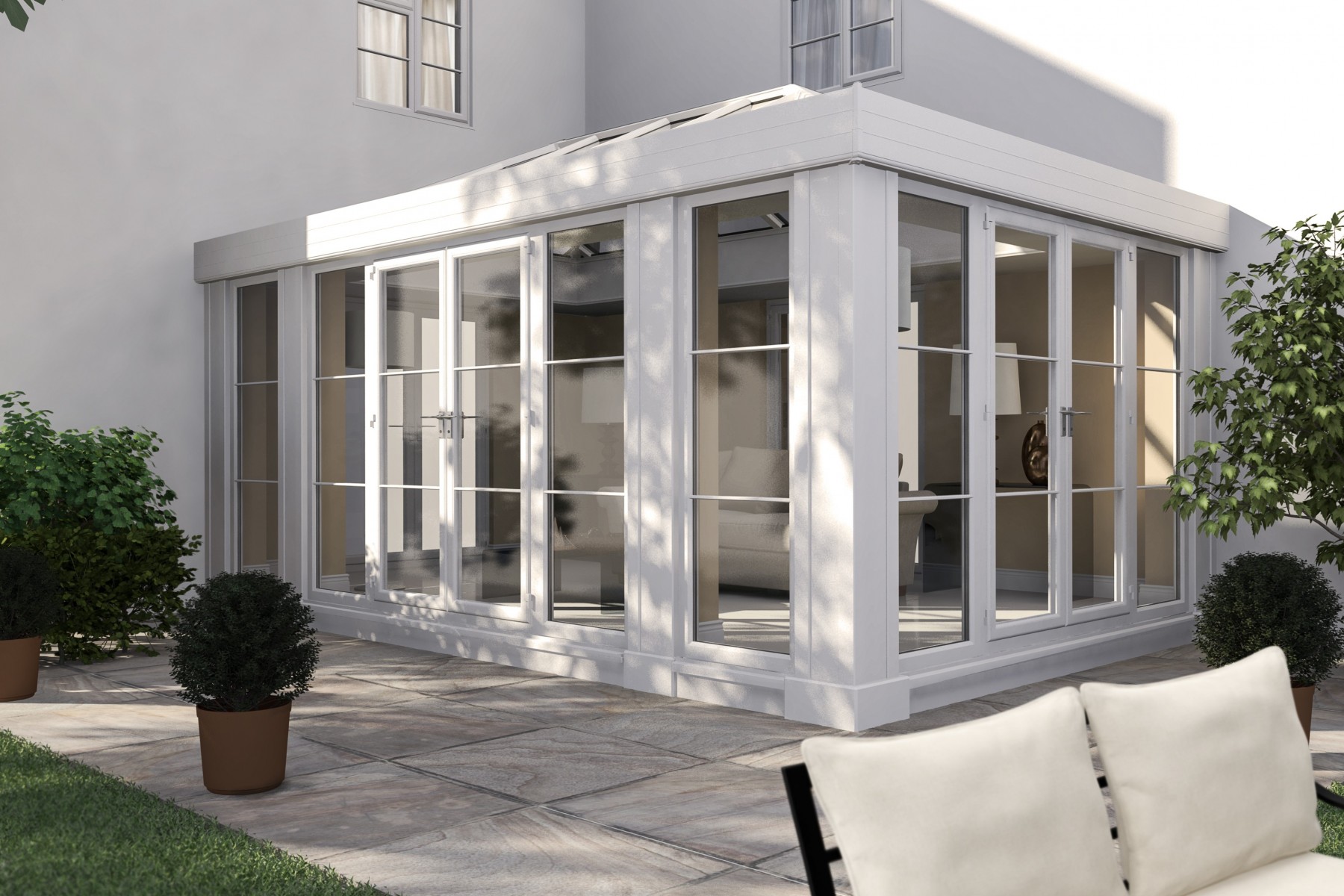 Traditional Orangeries
Our traditional orangeries combine solid brick pillars, a performance glass roof and a range of traditional finishing touches to create the ideal addition for your home. This allows for a beautiful yet charming look for your Ascot property.
The traditional range combines a glazed roof with a conventional brick pier and a decorative cornice to give the original look of orangeries. Again, thermally effective addition to your property with brick and glazed roof allowing for minimal heat escaping from your home.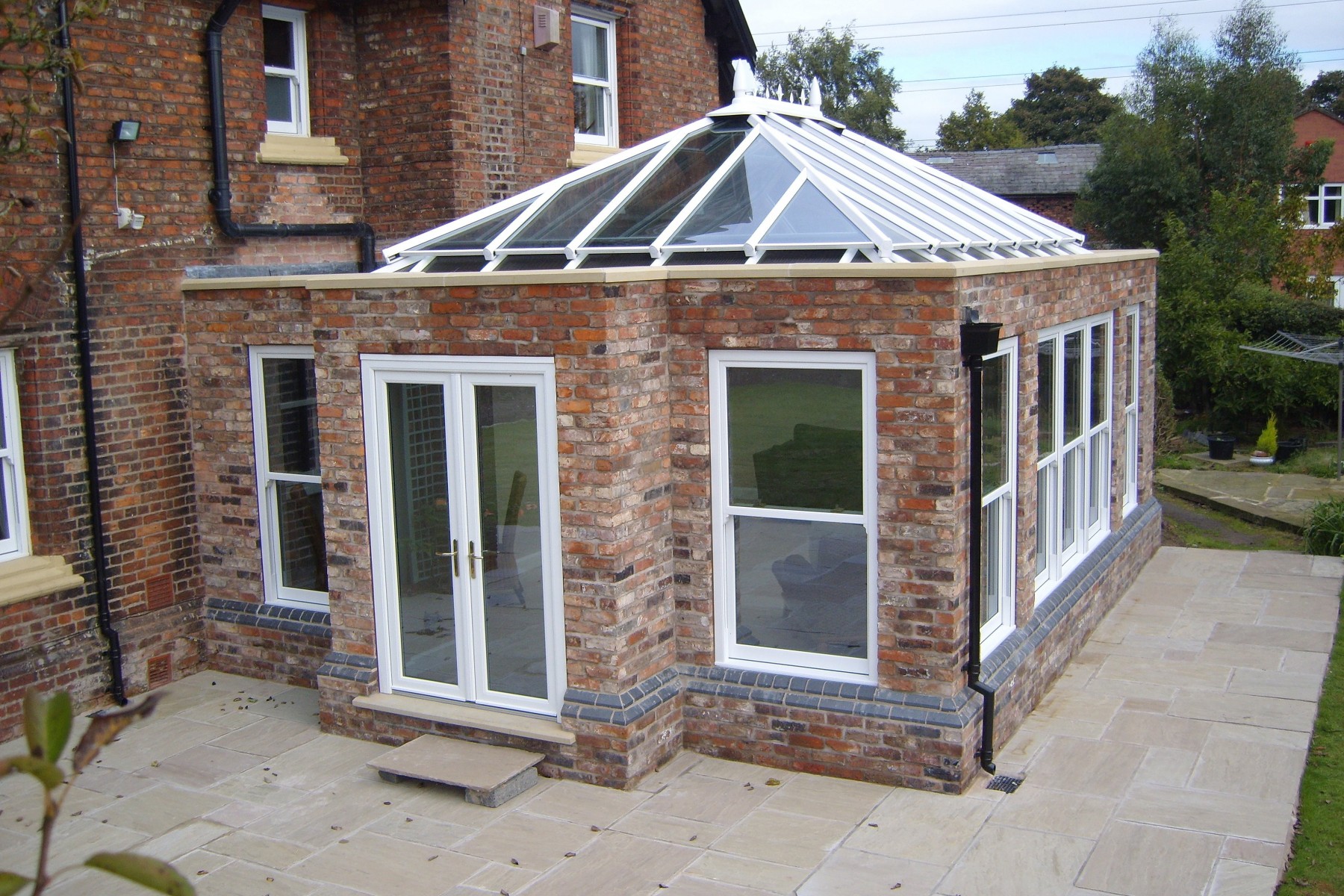 Lantern Orangeries
A lantern roof light sits on a flat roof or deck. It creates the centrepiece to the room while allowing natural light to come flooding through. The lantern can be used as the focal point which can frame dining tables or kitchen islands perfectly.
Having a flat roof also allows for many lights and speaker systems to be added to the roof of your orangery. You don't just have to stop at one. You can add several lantern roof lights to your orangery. The Ultrasky lantern has fewer bars sitting on the window to allow for an uninterrupted view.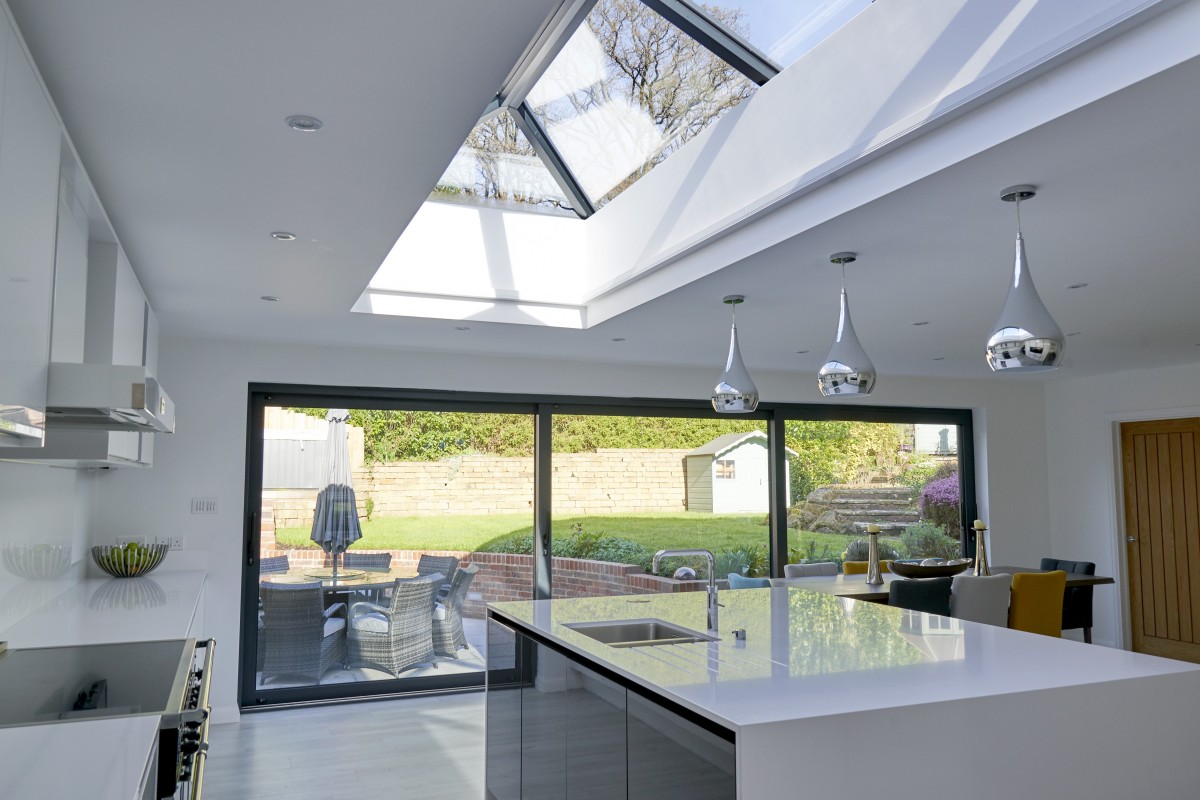 Benefits of Orangeries
Our orangeries are designed to blend perfectly with your existing property while adding the extra space you have desired. They add value to your home if you are looking to sell or renovate your home.
The value of the extra space in your Ascot home is valuable to you. It is a stunning addition to your Ascot home. The outstanding thermal efficiency of our orangeries allows you to utilise this space throughout the year, even in the coldest winter months. Watch as your heating bills decrease through the effectiveness of the double glazing.
Our orangery ranges all come with a 10-year warranty from Ultraframe giving you the peace of mind that this is the ideal addition to your home.
Each of our ranges come in a variety of bespoke colours so we can match your orangery specifically to your property. The various choices in styles and finishes are available to tailor to your specific requirements. We will be with you throughout the design and installation of your orangery.
We understand how important it is to provide outstanding security to your Ascot home, which is why all our windows and doors used within your orangeries are fully equipped with superior multi-point locking systems in place.