ORANGERIES ADDLESTONE
If you're looking for extra space in your home in Addlestone flooded with natural light, an orangery may be the perfect option. These traditional extensions differ from conservatories. They offer a larger brick design that will blend to the style of your property and give you more privacy.
Orangeries are a great addition to any property. We work with the leading manufacturer Ultraframe to build our orangeries, fitted with premium double glazing so you can enjoy the four seasons no matter how cold it is outside. Our designs provide excellent thermal efficiency and are incredibly versatile. Your new orangery could be a kitchen, dining room or even a living room.
Here at Jewel Windows, we are committed to providing our customers in Addlestone with excellent service. We understand that a new installation can cause worry. Therefore we can help you in managing the whole project, from the design process to final touches. Our orangery installations are more straightforward than you might think. You will not have to worry about significant disruptions in your home, allowing you to spend time with family or get important work done.
With a 10 year guarantee included, we know that you will have an outstanding experience when you choose your orangery with us.
We are proud to offer a wide variety of designs to suit your property in Addlestone. Take the first step by finding your free online quote today.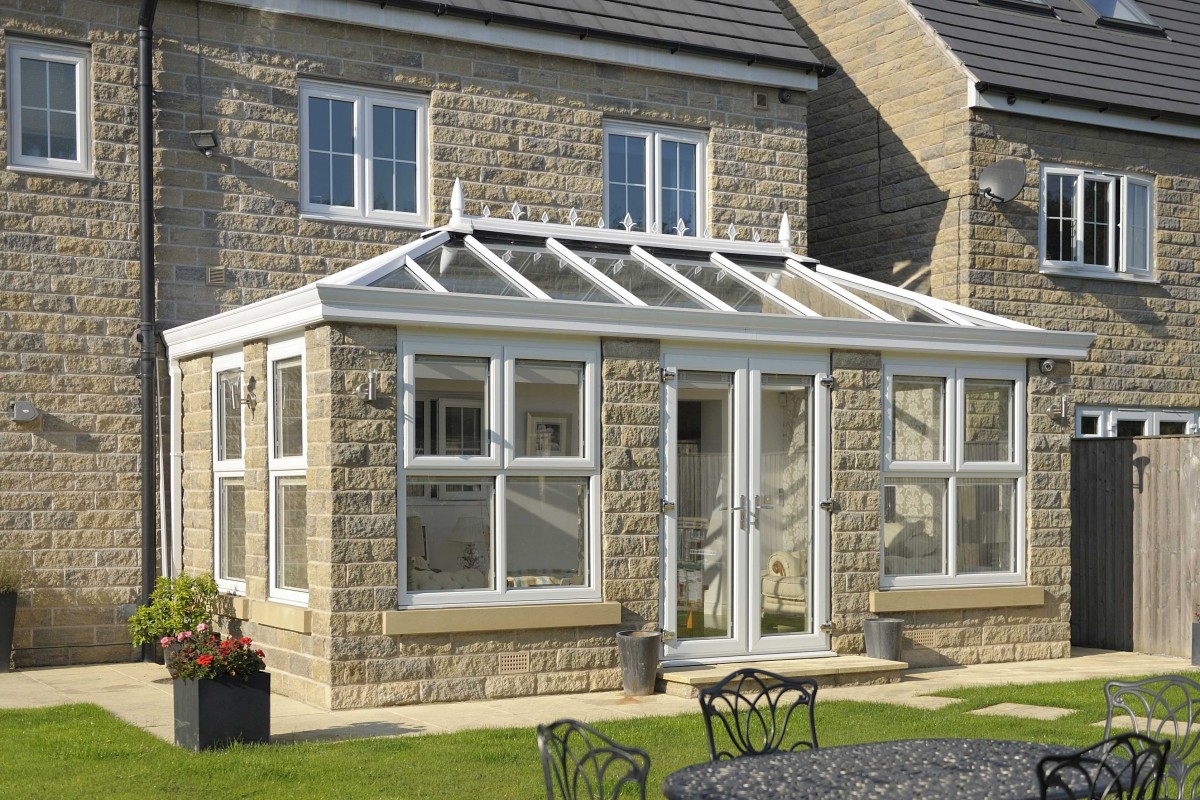 FANTASTIC RANGE OF ORANGERIES
Not all homes are built the same. Therefore, we offer our customers three fantastic styles in our orangery range. These extensions provide exceptional design features and can be tailored to the dimensions and character of your home.
Whether you're looking for extra space to relax or enjoy time with family, we can offer orangeries to meet your exact requirements.
Contemporary Orangeries
Flood your new space with the maximum amount of natural light all year round. A contemporary orangery features double glazed windows so you can enjoy the great outdoors in the comfort of a warm, energy efficient extension. This design is a fantastic option for homeowners looking for a modern, functional orangery that doesn't cut corners on elegance and style.
A bifolding or sliding door will give your orangery a beautiful finishing touch and an uplifting way to connect your home and garden.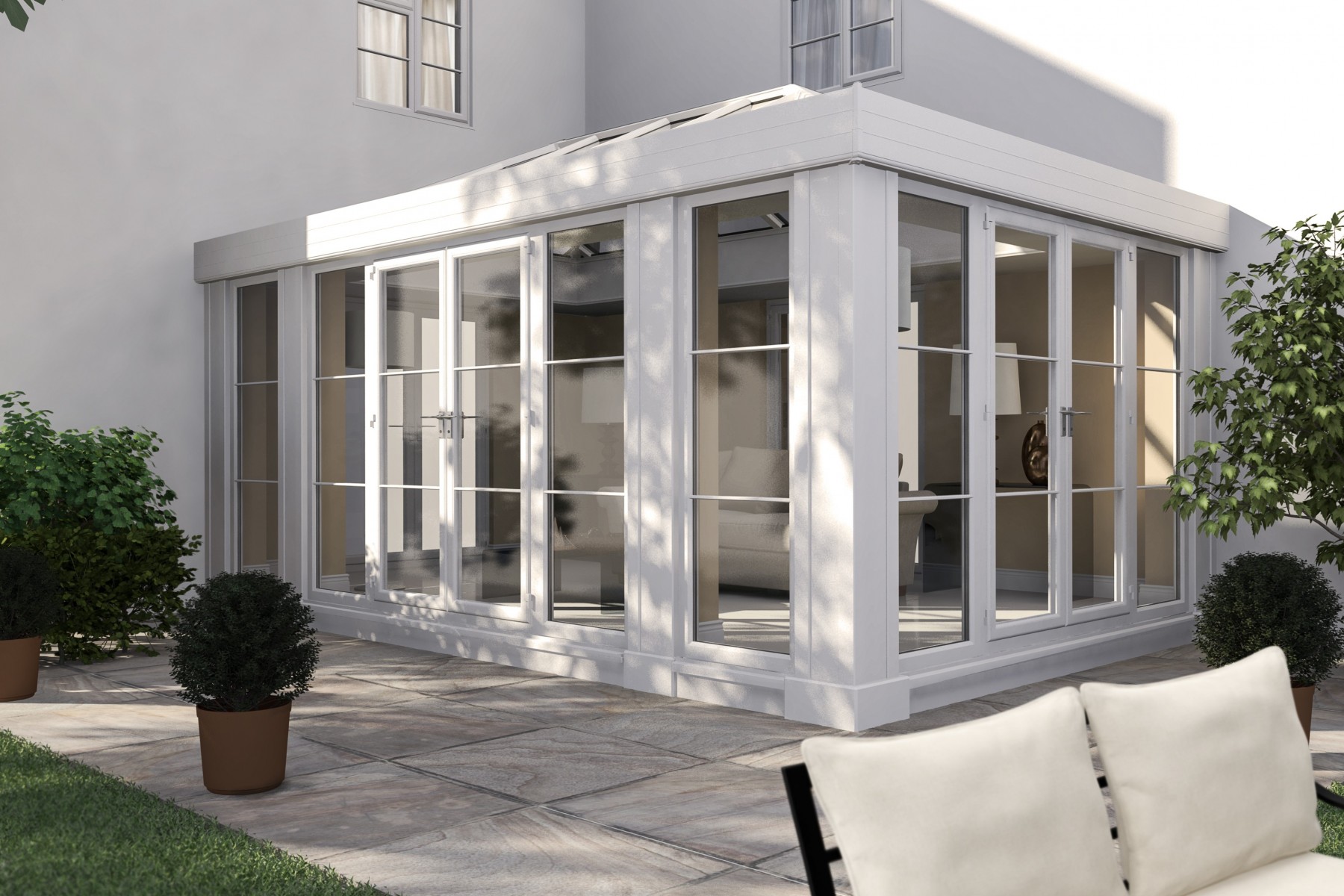 Traditional Orangeries
A traditional orangery is a strong option for homeowners looking to opt for a conventional yet charming environment. These extensions combine stylish design features such as brick pillars, a performance glass roof and a decorative cornice to create a fantastic addition to your home.
This range doesn't compromise on the same modern technology used in contemporary orangeries. Enjoy a thermally efficient extension filled with natural light that offers more privacy and comfort in your Addlestone home throughout the year.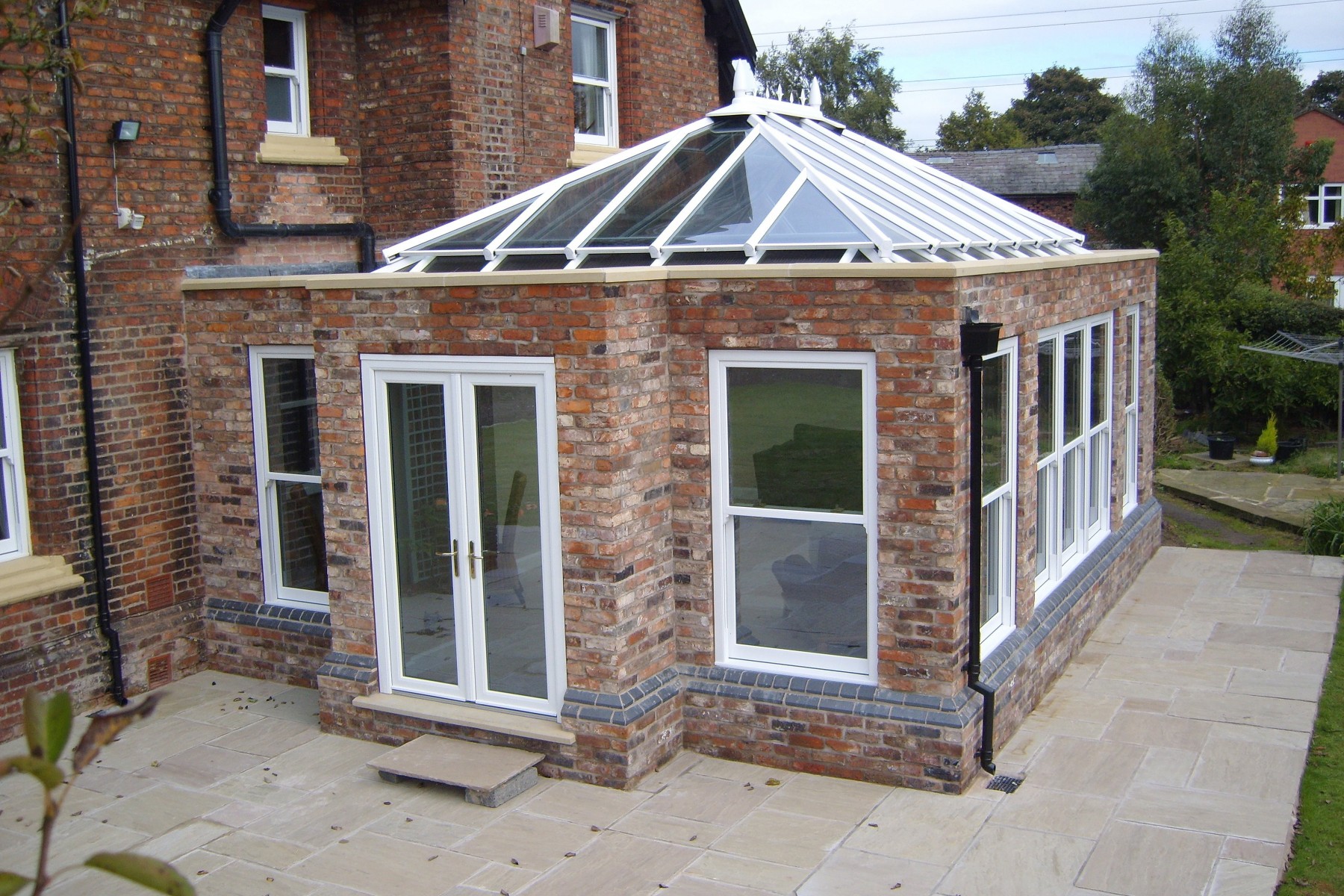 Lantern Orangeries
A lantern orangery makes the most of a stunning roof light which sits on a flat roof or deck. This unique design feature creates a focal point in the centre of your new room, which is excellent for kitchen counters or dining tables.
A flat roof such as this means you can choose to install lights and speaker systems into the ceiling for a bright and modern environment. This innovative roofing system will give your home a modern makeover while maintaining the same thermal performance as the traditional and contemporary styles.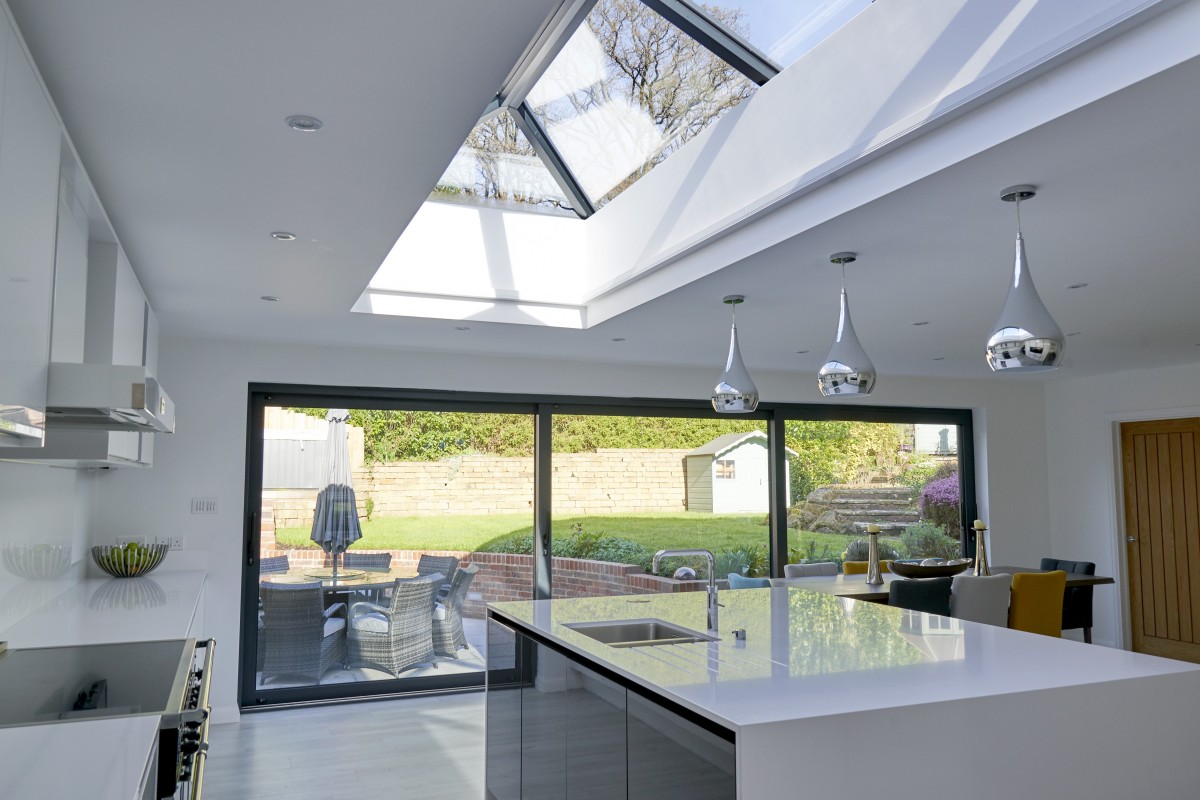 Benefits of Orangeries
Orangeries are a great way to add value to your home. They offer you better privacy and insulation than traditional conservatories without the hefty price tag of a traditional brick built extension.
All of our designs are manufactured with exceptional thermal performance technology. You and your family will stay cosy throughout the winter nights with little warmth escaping and lower heating bills.
Not only are these extensions functional by design, they also give your home in Addlestone a stunning aesthetic. Our full range features a mixture of bespoke colours to match the tone of your property. With so many styles and finishes available, you can be sure you are receiving a truly unique design from qualified experts. From the exterior colouring to lighting, we can handle every little detail to ensure you are completely satisfied.
Our orangeries offer great security features, including robust multi-point locking systems. You know that your loved ones and possession are safe from any unwanted intruders.
Every orangery we offer comes with a fantastic 10 year warranty from Ultraframe. You can rest assured that you're receiving a reliable product from a company that invests faith in the longevity of their designs.
Orangery Prices in Addlestone
Whether you're looking for a Contemporary, Traditional or Lantern Orangery, you can use our free online quote engine and receive a competitive quote in minutes. Take the first step in bringing your creative build to life. 
If you have any questions about our orangeries or other products, you can talk to one of our expert team on 01252 444 365, email us on info@jewelwindows.co.uk, or complete our online contact form.