French Doors in Surrey
How wonderful is it when you have a chic and charming entrance to your garden that you can enjoy year after year? Our beautiful uPVC French doors are available throughout Surrey, giving homeowners a stylish and contemporary feature that links their garden and home.
You will enjoy your French doors all year round! In the summer, they will give you fantastic ventilation, letting the warm breeze into your home, and in the winter, they will ensure that you are protected from the elements. All year round, you will be able to take pleasure in the extensive views of your garden, as well as natural light flooding into your home.
For character and charm as well as a practical garden entrance, the uPVC French door has it all. Our uPVC window and doors offer exceptional energy-efficiency, and their aesthetics are unrivalled in the uPVC door market.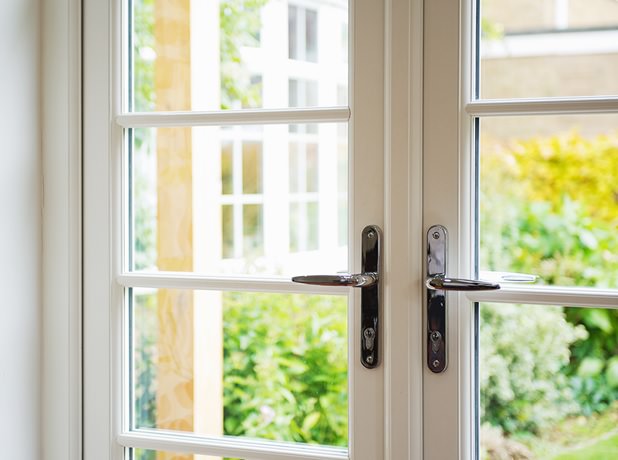 Open Up Your Home
Nothing is better than opening your home up to the beauty and tranquillity that is your garden. Enhance your lifestyle with our uPVC French doors, giving a gorgeous entrance, leading onto a warm, sunny patio, or a lush green lawn.
That doesn't mean to say that if you have an apartment in Surrey that you are left out, because our French doors can also be installed onto balconies, enabling you to make the very most of the outside area you have.
Whatever your new uPVC French doors lead out to, you can be sure that your living spaces will be combine creating a union of the outdoors and indoors that you can take pleasure in all year round.
Stylish French Doors
Our range of uPVC French doors offers impeccable style, you really will show off your amazing tastes to your guests when you have a stylish and chic double glazed French door installed into your home. Be the envy of your neighbourhood with a practical, yet superbly tailored entrance to your outside space.
You have a choice of colours and an array of glazing options that enable you to customise your uPVC French doors to match your tastes. So, whether you are looking for a classical finish or perhaps something more contemporary, you will be able to design the exact look you want.
They create a beautiful focal point that will enhance your lifestyle, as well as enable easy access to the outdoors.
Features and Benefits
A uPVC French door from Jewel Windows comes with extensive features and benefits, giving you more than just a stunning aesthetic. Our French doors offer an element of practicality and functionality to your Surrey home.
Secure Locking Systems
We understand just how important security is to you and your family, and so our uPVC French doors come fitted with a multipoint locking mechanism as standard.
This top of the range locking system will keep your home and family safe and protected.
Generous Guarantee
Our amazing uPVC French doors provide such outstanding quality that they come with a manufacturer's ten-year guarantee, ensuring that you can be confident in their long-term performance.
Milled Threshold
To ensure that no aesthetic quality is left lacking, our beautiful double glazed French doors come with a unique milled frame-to-threshold jointing system which eradicates the need for plastic end caps providing a smoother finish.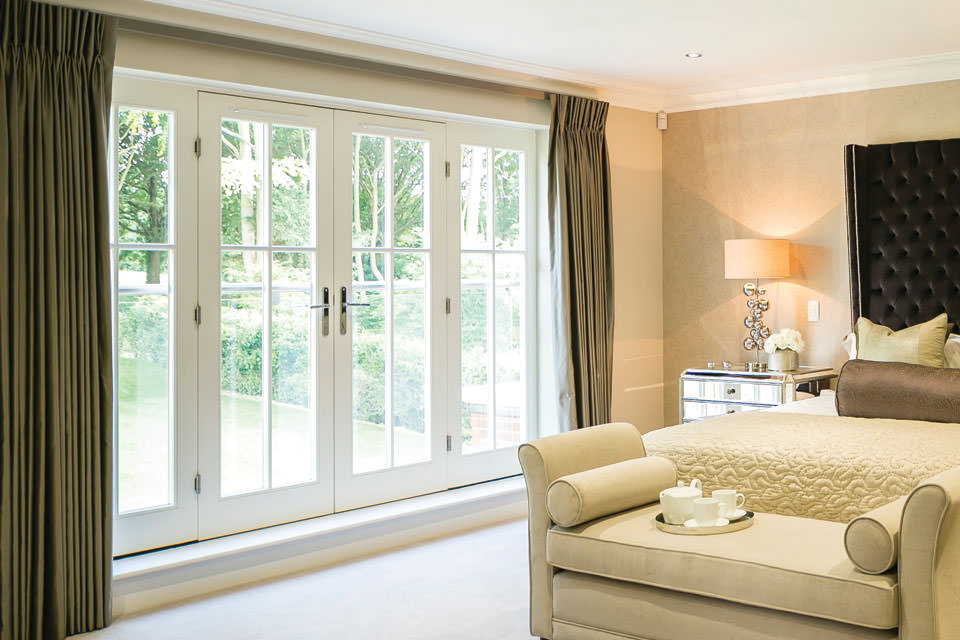 Door Restrictors
To limit potential damage, we offer the option of door restrictors on our French doors. These strips are designed to stop the doors opening too far and as such, preventing damage.
Cohesive Colour Range
Our range of stunning colours that you can choose from can be matched to our uPVC windows and doors.
There are 8 wonderful choices available, giving you the opportunity to truly reflect your style and tastes with your new uPVC French doors.
French Door Prices in Surrey
For the very best uPVC French Doors prices in Surrey, come to us! We are highly competitive and strive to ensure you receive the very best value for money. We have a free to use online quote calculator, where in a matter of minutes, you can enter your specifications and receive a personalised quote.
There's no obligation attached and it really is simple, so why not give it a try and see just how fabulous our double glazed French door prices are!