Stunning Installation in Surrey
At Jewel Windows, we want every homeowner to love their home. Take this installation we've recently completed for the Millards. This was a property that was in need of care and an update to the exterior and interior. But, rather than try and recreate, this was an opporunity to create something new.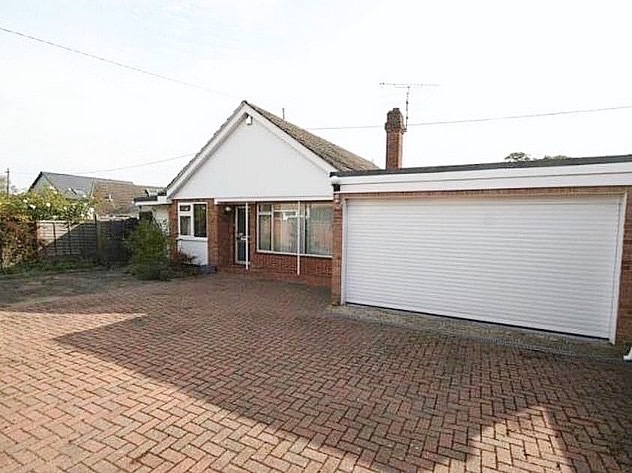 The Millards knew that transforming the design of your home is a big decision, but they were in safe hands with Jewel Windows. We took them through all the options available to them and we were united in our approach to transforming this property into a stunning modern space.
We transformed the property's exterior by adding a composite door with side panels to create a wide-open entrance. At the back, we helped to create a more open garden space with bifold doors to make it easy to seamlessly transition between the home and garden. And, inside the house, we added brand-new windows in anthracite grey, which is becoming more and more popular with homeowners in the area. We're sure you'll agree the result is simply stunning!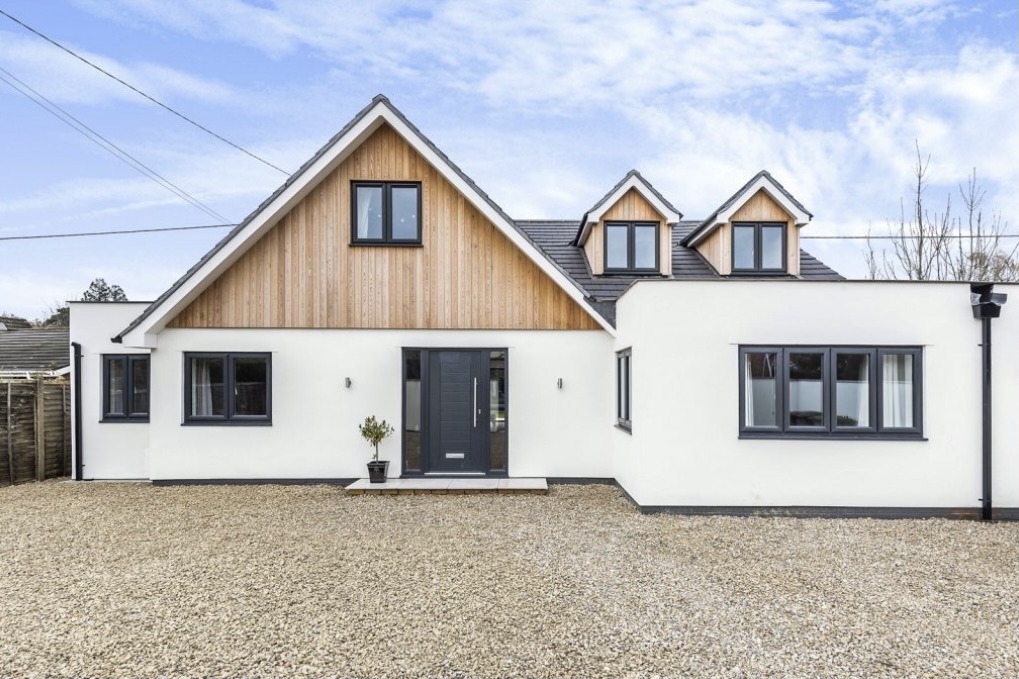 While the exterior had some nice quality, the homeowner were looking for a new entrance that felt more inviting and modern. They were worried that they wouldn't be able to find a door that matched the style of their home. However, their minds were put at ease when they saw our range of composite doors. In this instance, they decided on the Solidor Italia Collection Palermo solid door with side panels, which gave the house a stunning modern entrance with kerb appeal.
Solidor's composite doors use a blend of uPVC and timber to create a dense design. uPVC protects the wood underneath, too, making the door weatherproof. Our composite doors are highly secure and durable, with an industry-leading 48mm timber construction. Because of this, their colours last for decades, and we used an anthracite grey external and internal finish to add real class to the property.
The Millards adore the colour. It has hints of green and blue that come alive in the sunlight, giving the door a sense of texture. Around the entrance, side panels with toughened clear glass create space and allow natural light into the landing. Because of this, the home feels more bright and open.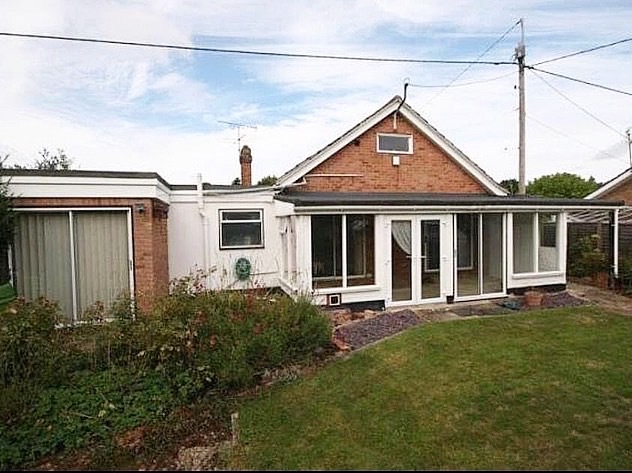 Around the back of the property, the garden was beginning to look a little outdated. The old white entrance looked very dated and narrow. We worked with the Millards to transform the way they opened their home up to nature. They chose to add a Smart 1000 Visofold bifold door design to transform the living space inside and out.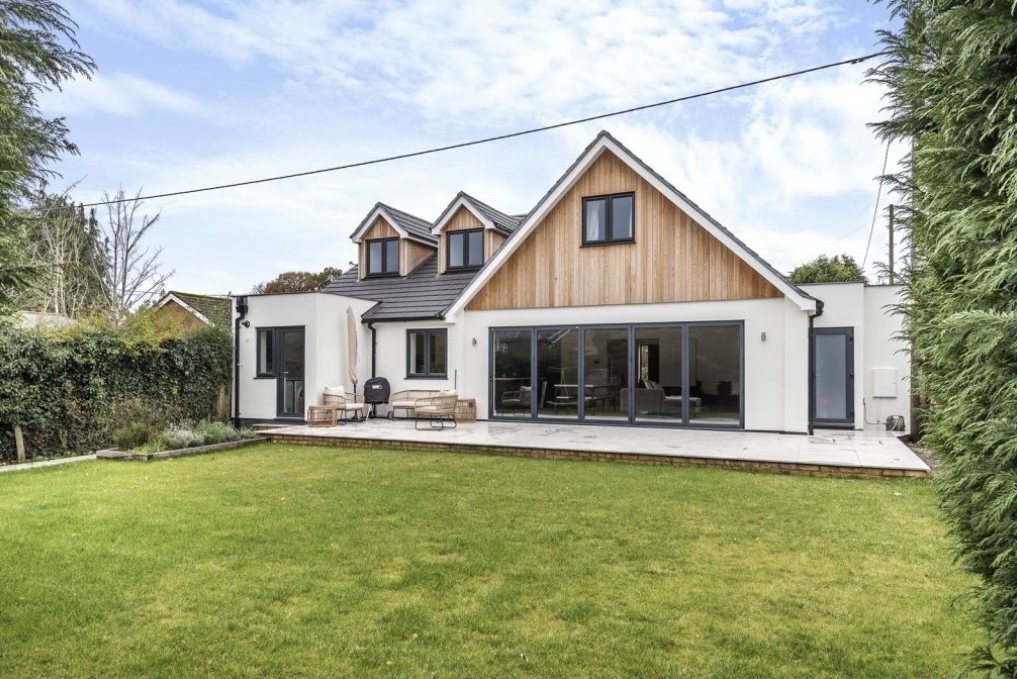 Bifold doors operate on an in-line slider, meaning they take up no space and have no swing arc. Instead, the door opens along its tracks, with panels of double glazing folding on each other to let the door concertina away. As a result, the homeowners now have a wide-open entrance to nature. They were worried that having such a large entrance may be less secure than a narrower door, but they were reassured that the aluminium frames and multipoint locking system makes the door highly secure and durable.
We also fitted these bifold doors with anthracite grey finishes. As a result, the home now has a stunning sense of cohesion that it didn't have before. With anthracite grey colouring, you get an ideal blend of timeless design with a sleek modern quality. Because of this, the property now looks wonderful, combining the best of both old and new design.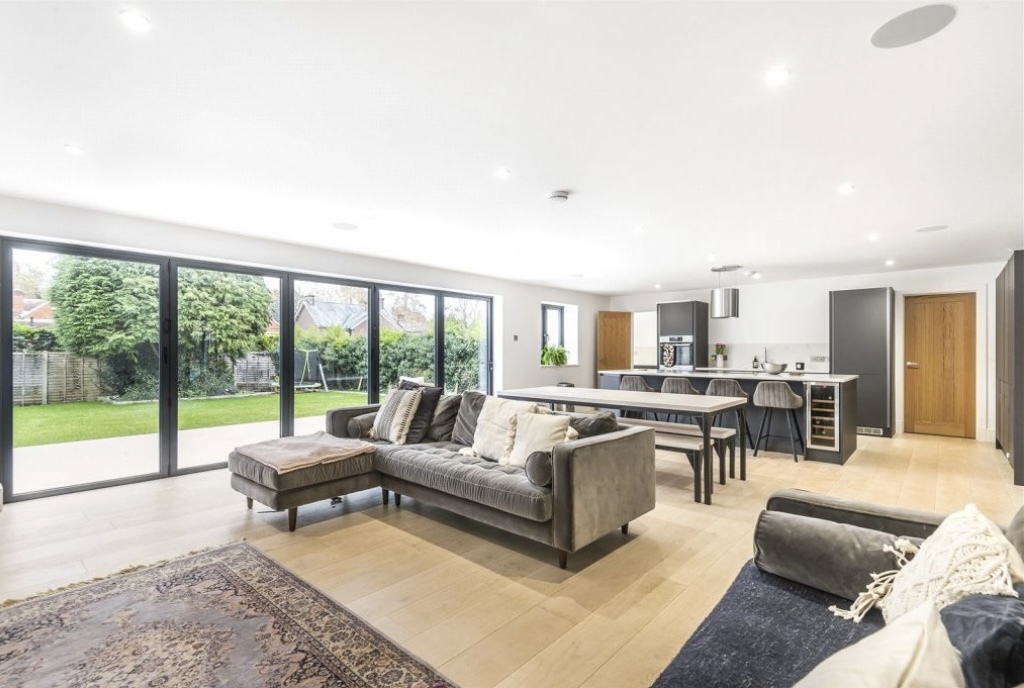 They also wanted to give the interior of the home a new lease of life. While our bifold doors certainly added natural light and warmth, they wanted to go further. As a result, they chose to add uPVC windows with anthracite grey finishes for their living space. The homeowners love the way the grey windows look next to the bifolds, filling the home with natural light.
Jewel's uPVC windows have superb insulation, meaning the Millard's home is now warmer than ever. Not only that, but the slimline uPVC profiles have plenty of strength but in a sleeker shape, allowing for better sightlines and natural lighting. Because of this, the uPVC windows elevate the home's look and save her money on energy bills.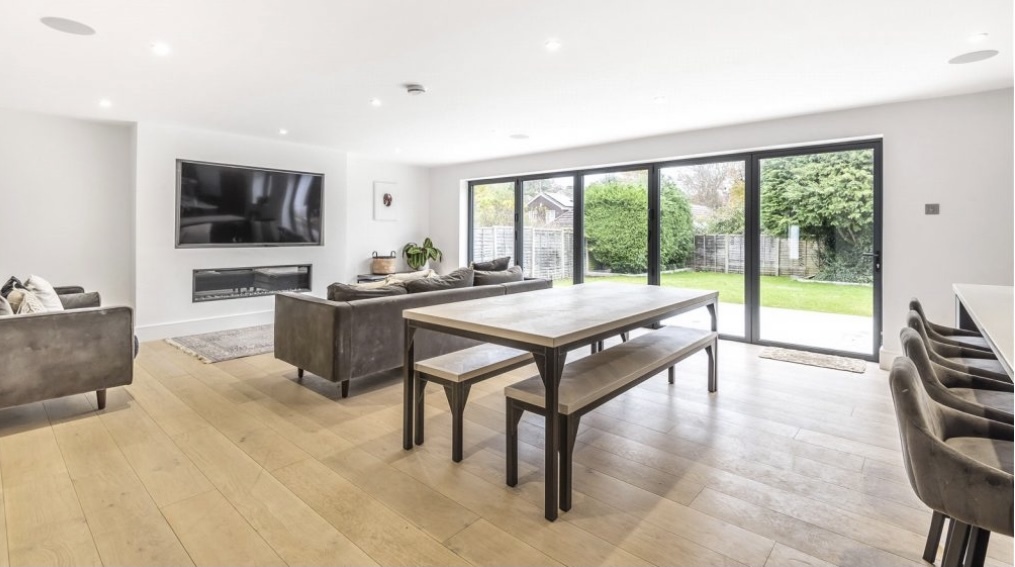 The Millard's now haave a stylish home to be proud of, thanks to the combination of stunning furniture with the anthracite grey windows and doors. And, with Jewel Windows, you could transform your home too.
At Jewel Windows, we're always delighted to help homeowners in our local area enhance their properties. We can help at every step of the way, from design to installation, to make the process smoother and less stressful. We offer a range of new products at competitive prices, and our friendly installation team can complete made-to-measure fits of bespoke windows, doors, conservatories and much more.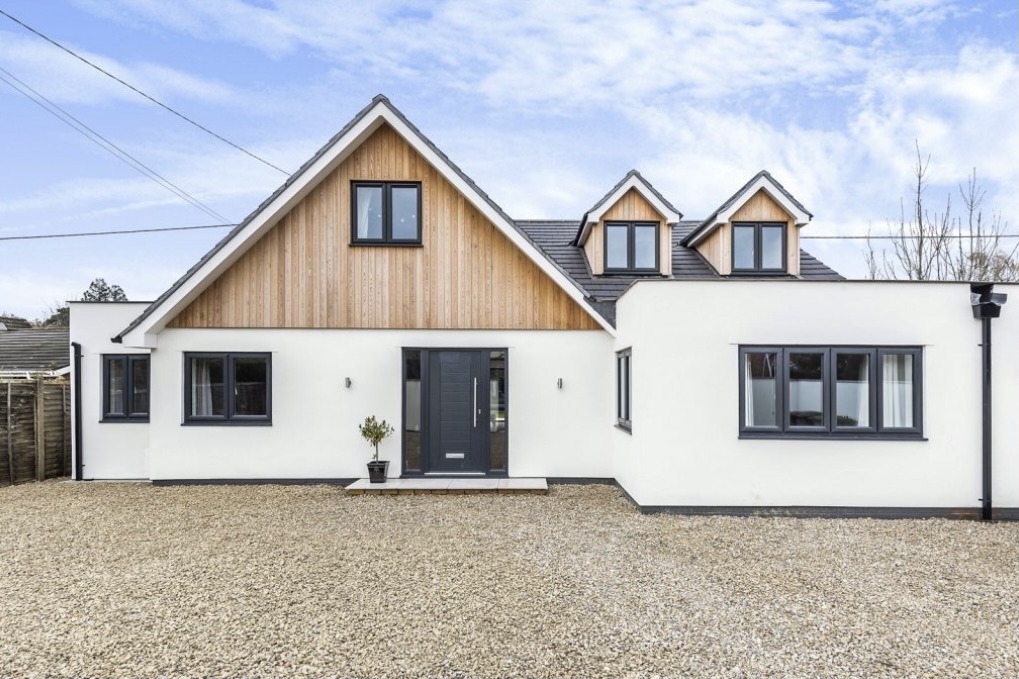 If you've been inspired to give your home a new lease of life, why not get in touch with us using our online contact form or by calling 01252 444 365? And, if you'd like to find out how much you could save on your home with a local installer, use our online quoting engine to create bespoke designs for your property.
We look forward to completing a stunning installation in your home at Jewel!