Leading Double Glazed Windows specialists Jewel Windows provide and fit superior UPVC windows throughout Surrey.
Tempted by replacement windows? Quality double glazed windows can be fitted for you by our team of experts this winter.
Looking for exceptional double glazed windows in Surrey? Well, you've found it. Jewel Windows have a vast range of UPVC windows, ideal for keeping the cold at bay this winter. Why not pop down to our showroom or get in touch with one of our friendly experts to see how we can help you. If you prefer, we offer a free, no obligation online quote service which is incredibly easy to use.
So, why purchase your replacement windows from Jewel Windows? The answer is simple. You're not just buying the highest quality energy efficient double glazed windows on the market. You're buying a name you can trust from specialists in UPVC windows. Jewel Windows.
UPVC Windows Keep the Cold Out
Our UPVC Windows go through a series of tests to assure they save you money. Here at Jewel Windows, we can proudly say that all of our UPVC double glazed windows are designed to be as energy efficient as possible.
That is why you'll find the Energy Saving Trust logo stamped on to every single double glazed window we sell. Put it this way, our high quality energy efficient windows will save you money this winter.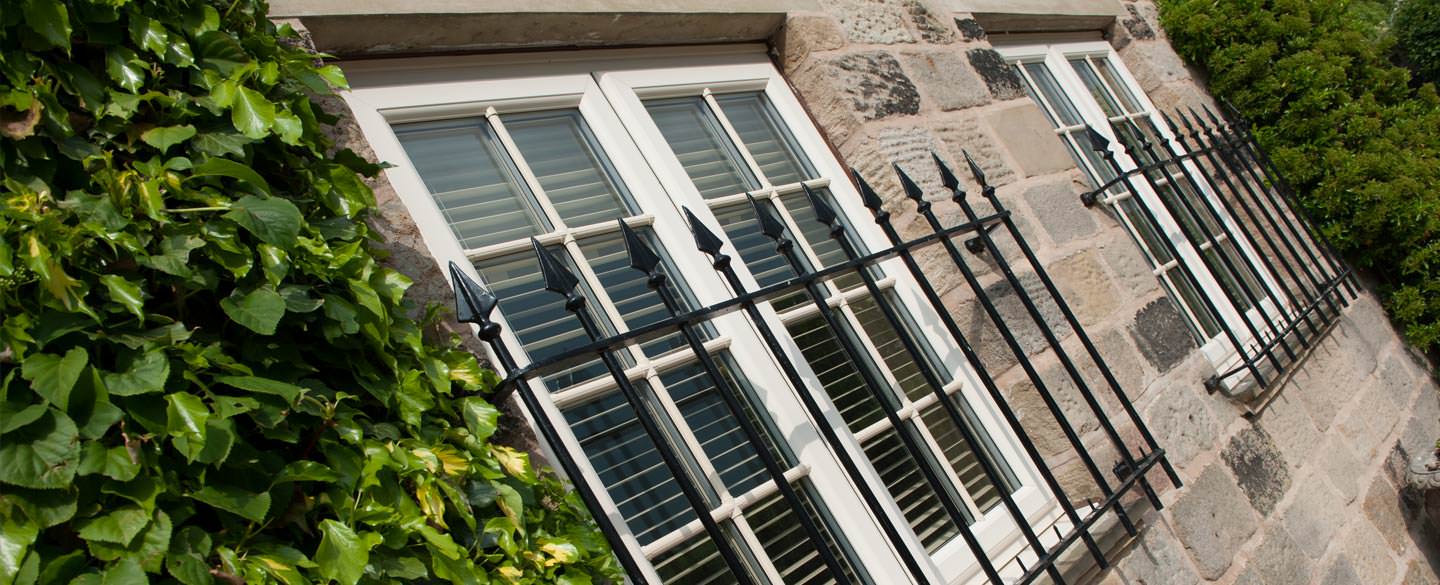 Double Glazed Locked Tight
You can't put a price on the value of security, so we provide a lock. A strong lock. Jewel Windows have partnered with market-leading lock companies to protect you and your loved ones.
All our Double Glazed Windows are Green…
We'll get onto colours (and styles) later, for now, the environment. Here at Jewel Windows we take every precaution to assure that our UPVC windows are planet Earth friendly. This makes our stylish UPVC windows 100% recyclable.
Our high quality UPVC windows help minimise your environmental impact. The intelligent design of our window frames keeps them sturdy and resilient against all weather conditions. Integrated reinforcement and a multi chambered frame minimise the use of harmful materials, like lead and steel.
Eye Catching Double Glazed Windows
Now for the fun part! Choosing your style and colour! Jewel Windows are proud to offer a grand total of ten attractive colours. From natural mahogany and rosewood to chartwell green, grained anthracite and cream; we are convinced we can cater for your needs.

Here at Jewel Windows we believe that it's the multifunctionality that makes this double glazed window the most popular in Britain. The slim design of the frame allows natural light to flood into your home. An eco friendly and affordable alternative to timber framed windows.
A stylish contemporary design with modern flare. The tilt and turn window was inspired by the Europeans. Our experienced craftsmen can fit tilt and turn double glazed windows into both low and high applications.
One of the vertical sliders major benefit is the spring balance mechanism. This clever operating mechanism counteracts the weight of the sliding sash and makes for smooth functionality. The vertical slider has a built in easy to use pivot par for greater ventilation.
Our French casement window opens up your property, creating a sense of space. This attractive double glazed window is ideal for confined spaces. French casement windows can be also be used as fire escapes.
What Does Double Glazing Cost?
Well, that depends how you would like us to help you. Jewel Windows offer such an extensive range of double glazed windows that it would be nearly impossible to list them all. So we offer a free no obligation online quote.
Alternatively feel free to pop in and talk to one of our team. We are more then happy to talk double glazing with you.