Quality Double Glazed Doors in Surrey
Are you looking for high quality double glazed doors in Surrey? You've come to the right place, as here at Jewel Windows we offer a stunning selection of uPVC doors and double glazed doors to suit your Surrey home.
Offering exceptional benefits in security, energy-efficiency and cost-effectiveness, you can rely on our double glazed doors to deliver outstanding performance year after year.
Whether you're looking for a new front door or a back door, we have the perfect range to suit your Surrey property. We understand the importance of getting your home improvements right, so with Jewel windows, your new double glazing is in safe hands.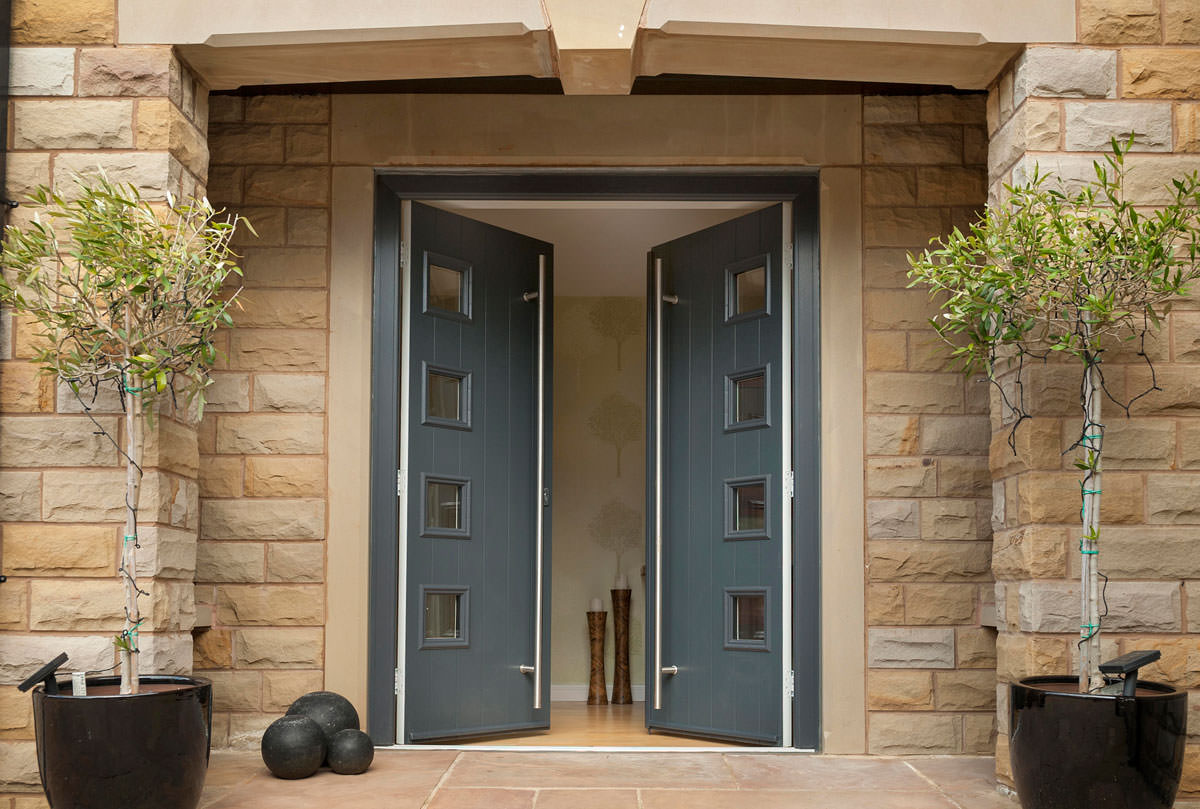 Highly Secure Double Glazed Doors
Our double glazed doors are incredibly secure, with state-of-the-art locking systems that are installed with a 10 year mechanical guarantee as standard.
The safety of your home and loved ones is of utmost importance, so we endeavour to choose the very best locking systems for our double glazed doors to give you the very best in Surrey home security.
We also use incredibly robust uPVC, that will keep your property secure for many years to come.
Energy Efficient Double Glazed Doors
Our double glazed doors are very energy efficient, and are certified by the BFRC with incredibly high energy ratings.
We make sure to use the most eco-friendly products on the market, as we share the commitment that many of our customers have to be aware of impact on the environment.
You can rest assured that your new uPVC doors will be as energy-efficient as possible, saving you money on your heating bills due to incredible thermal-efficiency performance.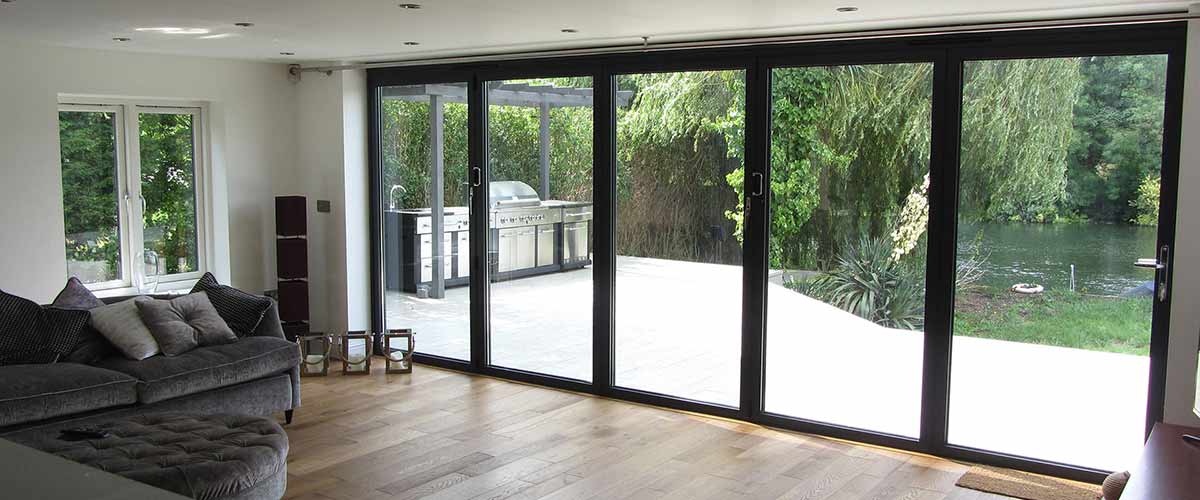 Which Double Glazed Doors are Right for You?
We have all kinds of double glazed doors in our range, each with features and benefits that will surely enhance your Surrey property.
Our range consists of uPVC Doors, Composite Doors, French Doors, Patio Doors, and Bi-Fold Doors.
So which kind of double glazed door are you looking for?
uPVC Doors
Our uPVC Doors are an excellent choice for your Surrey property, with a wide range of panel options and colours to choose from.
Perfect as exterior doors or interior doors, our uPVC Doors offer exceptional security and energy-efficiency, available at incredibly competitive door prices.
Make a great first impression with our outstanding uPVC Doors!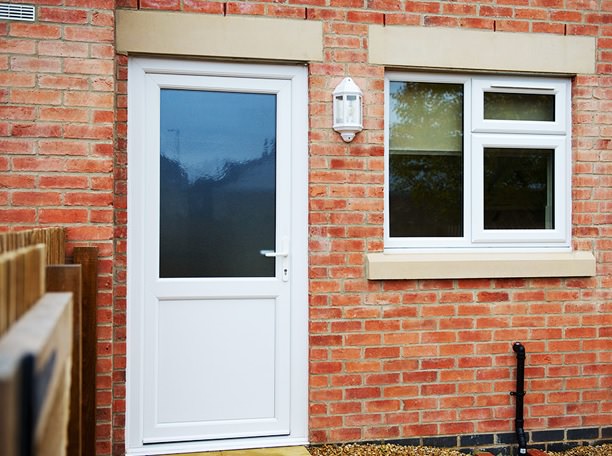 Composite Doors
Our Composite Doors are available in two different forms – we offer doors from both Door Stop and Solidor, in order to offer a comprehensive range across the board.
Our Door Stop range offers an exceptional profile, that is almost double the thickness of your average composite door. This means they are almost impenetrable, and will keep your loved ones safe and sound.
Our Solidor Composite Doors are equally as impressive, and offer a stylish appearance for your Surrey home. Accredited by Secured by Design, our composite doors are an incredibly secure choice for your property.
French Doors
Choose our uPVC French Doors for a stunning way to bring light into your Surrey home.
Effortlessly stylish and elegant, our French Doors offer exceptional weather protection and thermal efficiency.
Perfect as both an entrance to your garden, or as interior doors to create an open-plan effect, our French Doors are incredibly versatile. Available in a wide range of colours and styles, our French Doors can be styled in a multitude of ways to suit your Surrey property.
Patio Doors
Our Patio Doors beautifully open up your home, connecting your home and garden in the perfect way.
Designed with slim sightlines and highly secure locking systems, you can rest assured that you'll have one of the most secure patio door systems on the market.
We've even included clever 'finger-traps-free' locks which ensures that your little ones will be safe from unfortunate finger trappings.
Bi-Fold Doors
Our Bi-Fold Doors are an exceptional choice for your Surrey home, available in a wide range of fold configurations, which can be tailored to your exact specifications.
Perfect for properties big and small, our Bi-Folding Doors are incredibly versatile. Choose to use them as an entrance to your garden, perfect for summer parties, or create a link between two internal rooms.
The possibilities are endless with our outstanding Bi-Fold Doors.

Double Glazed Doors Prices Surrey
Start your online quote for competitive door prices in Surrey – our quoting engine will provide you with an online price that corresponds with your design choices.
For more information, call us on 01252 444 365 or complete our online contact form. We'll be more than happy to assist you with your enquiry.