Luxury Aluminium Doors in Surrey
When you are looking for a stylish and elegant residential door that offers fantastic security and energy efficiency, then aluminium doors are the perfect choice.
Aluminium doors are inherently strong, yet have a stunning slim profile that gives them an edge when it comes to aesthetics.
Our range of aluminium doors offer exceptional quality and will enhance your Surrey home in a variety of ways.
Read on to find out more about the benefits and features of aluminium doors, and perhaps you will be inspired to choose aluminium for your replacement doors.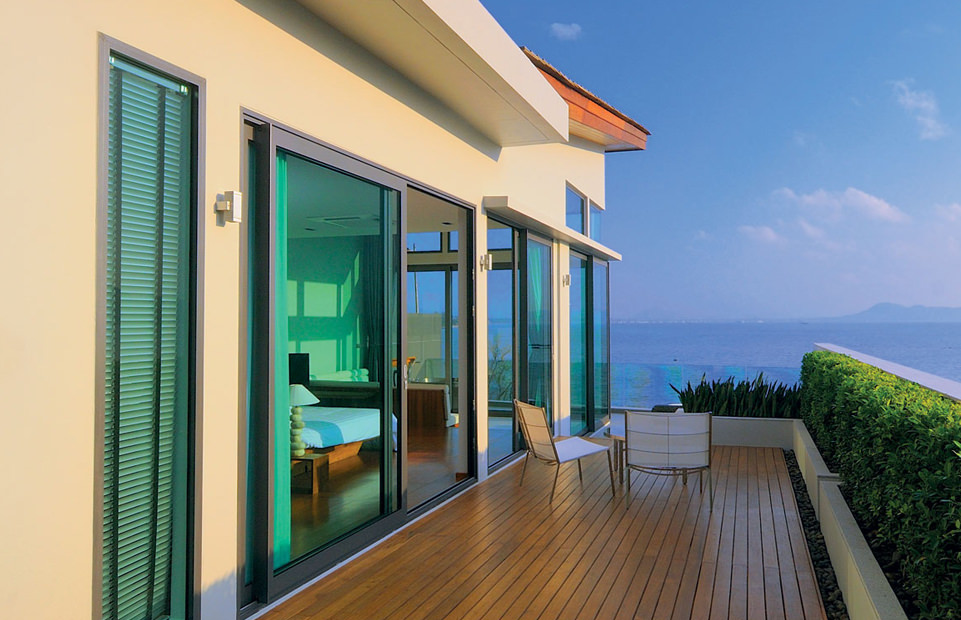 Unparalleled Strength, Unrivalled Security
Aluminium is an inherently strong material. It is almost impossible to damage or break due to its natural qualities. Not only does this mean that your new aluminium doors will be fantastically strong, it also enhances their security performance.
Our range of aluminium doors will protect your Surrey home. They are fitted with high quality, Secured by Design accredited locking mechanisms as standard, making them so secure, that any potential intruder will be deterred.
Your Surrey home and family will be protected and safe with an aluminium door from our range.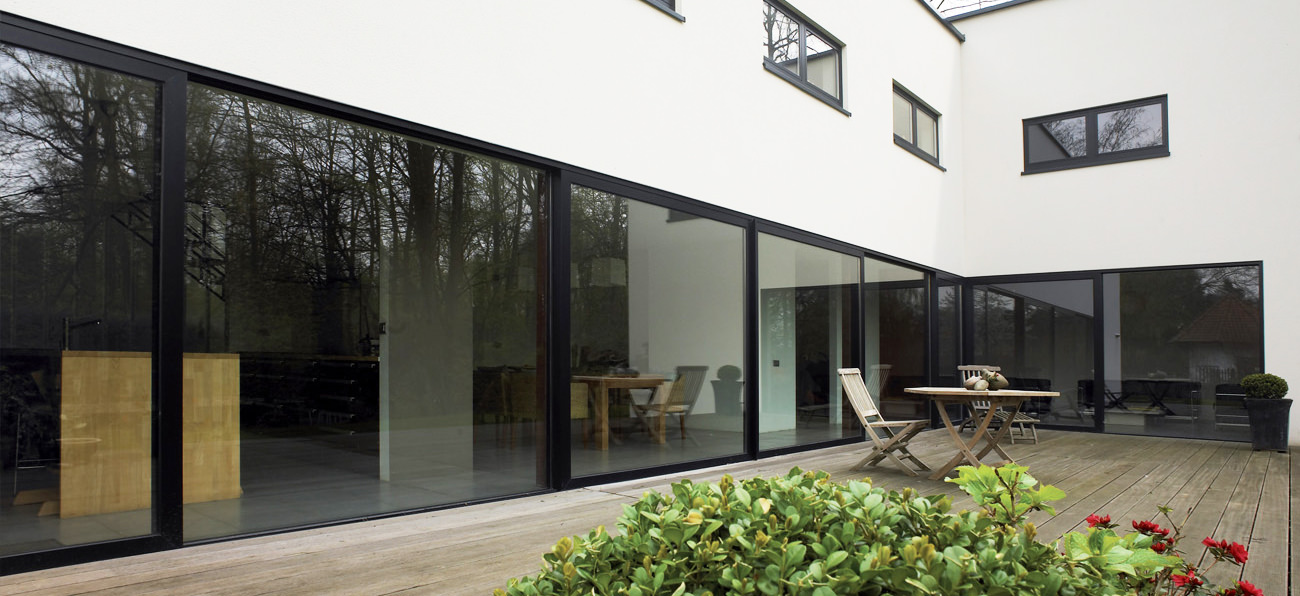 Fantastic Energy Efficiency
Many people assume that aluminium doors will be cold and will let heat escape their home as they are constructed from metal, however, our aluminium doors are in fact fantastically energy efficient.
Constructed using the latest technology and designs, they will keep your home warm, trapping heating within. No matter how cold it is outside, with an aluminium door, you will be cosy and comfortable inside your Surrey home.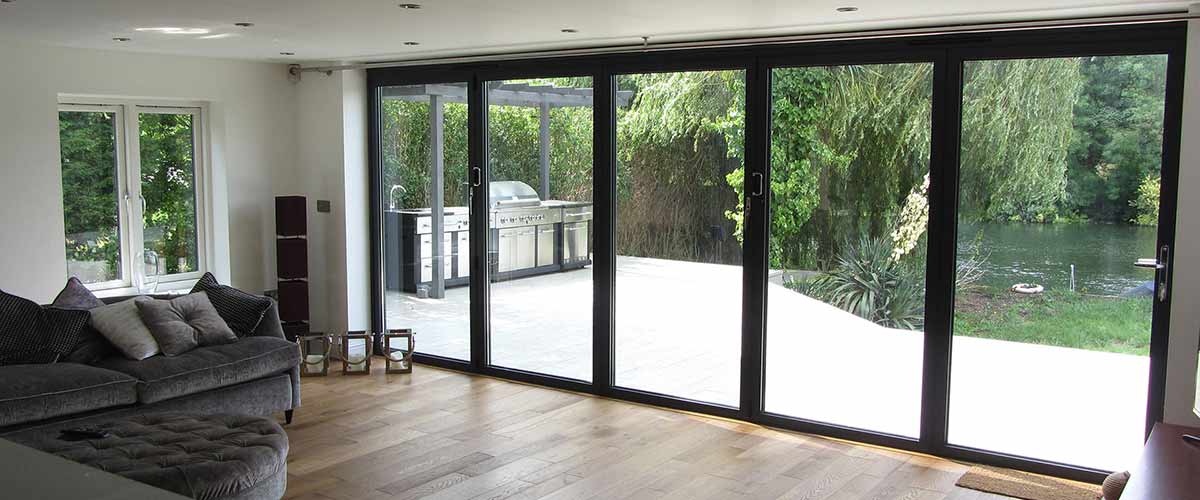 Designed to Suit You
One of the many benefits of aluminium doors is the superb variety of design options. They are available in a vast range of panel designs, giving you fantastic choice, but not only that, they can be tailored to suit your home with an incredible array of RAL colours.
Whether you want a bright, feature door, or a blended, classical look, you can create the perfect match for your tastes and your property in Surrey with an aluminium door.
Variety of Options
Aluminium doors are not only available as front doors or back doors, we also offer a variety of options that can be incorporated into any area of your Surrey home.
Our beautiful aluminium patio doors will open up your home to the outdoors. You will benefit from extensive views combined with superb operation. Aluminium sliding doors offer fantastic quality and have a robust and durable opening mechanism that gives you effortless entrance to your garden.
The slim sightlines will enhance your views, framing the outdoors delicately, while still providing impressive strength. You will also benefit from a wonderful flow of natural light, that will brighten your home, making it feel light and airy.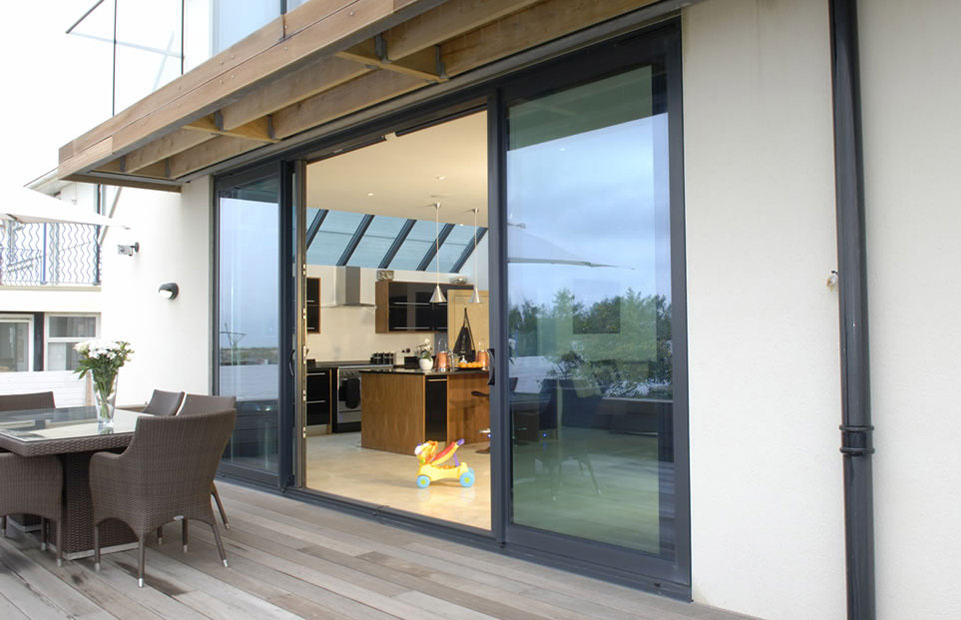 We offer high end Smart Visofold bi-fold doors to our customers in Surrey. These state of the art sliding doors provide an unrivalled combination of quality and performance that makes them incredibly popular.
Our aluminium bi-fold doors will enhance your experience of your home, creating all new ways to enjoy it. The seamless link between your indoor and outdoor areas will provide you with a new, grander living space that you can enjoy in all manner of ways.

Long Lasting, Low Maintenance
Our aluminium doors have been designed to offer a long lasting performance with little maintenance. You can enjoy many years of fantastic service from our aluminium doors with little upkeep from you.
All that is needed to keep them in brilliant condition and operating at optimum levels is the occasional clean. It really is as easy as that. Aluminium doors require very little effort from you to look beautiful and perform well.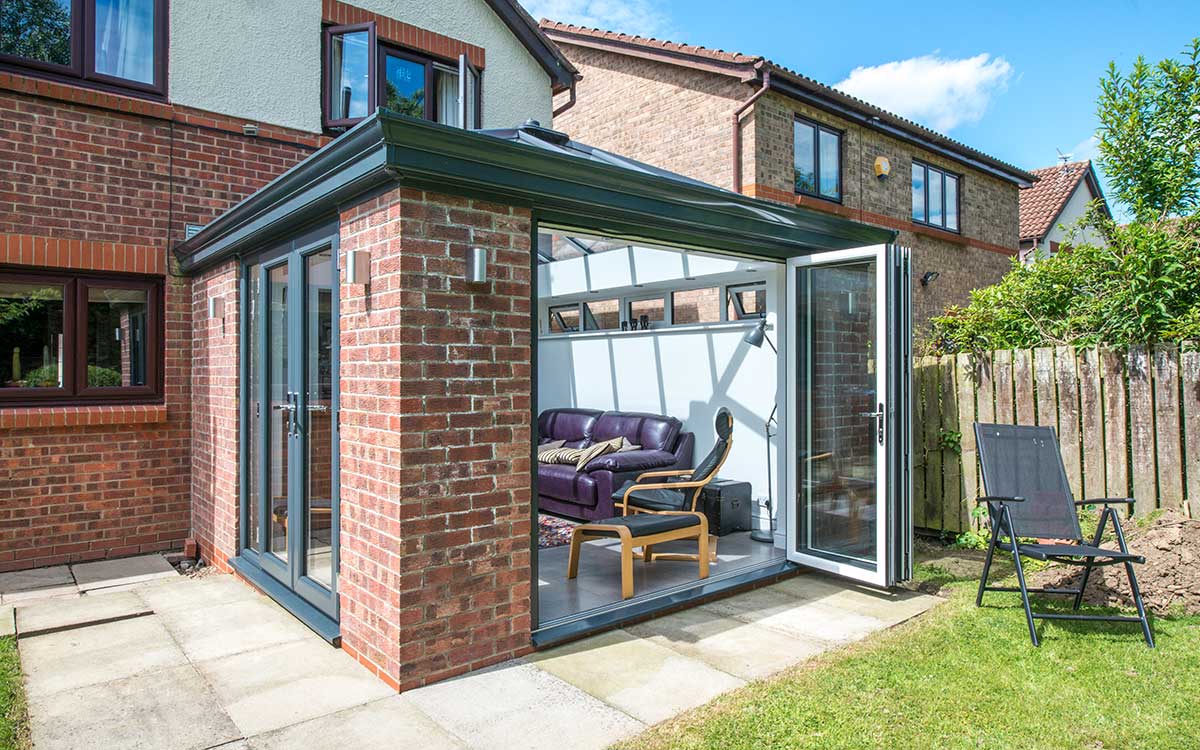 Aluminium Door Prices Surrey
You can get your very own online aluminium doors price! We have a brilliant system that allows you to pick and choose your specifications and they provides you with an aluminium doors quote that is tailored to your Surrey home. Give it a go!
If you would like to know more about our aluminium doors, or perhaps you have some questions, please feel free to get in touch.
Our expert team are ready and waiting to help you, giving knowledgeable advice and guidance so that you can choose the perfect aluminium door for your Surrey home.