Stunning Aluminium Doors in Guildford
When you are looking for home improvements that make the most incredible visual impact, our aluminium doors are perfect for your Guildford property.
Aluminium doors are stylish and elegant, creating the most stunning feature in your home, yet they are high performance too, ensuring that your property is well protected and superbly efficient.
With aluminium doors from Jewel Windows, there are so many options available, that no matter what you are looking for from your new doors, we are sure to have a product to match.
Our aluminium doors are simply superior, and each one we offer is manufactured by the most respected and highly regarded specialists in the industry.
Take a look at our handy guide to aluminium doors in Guildford and see how you could benefit from these wonderful home improvements.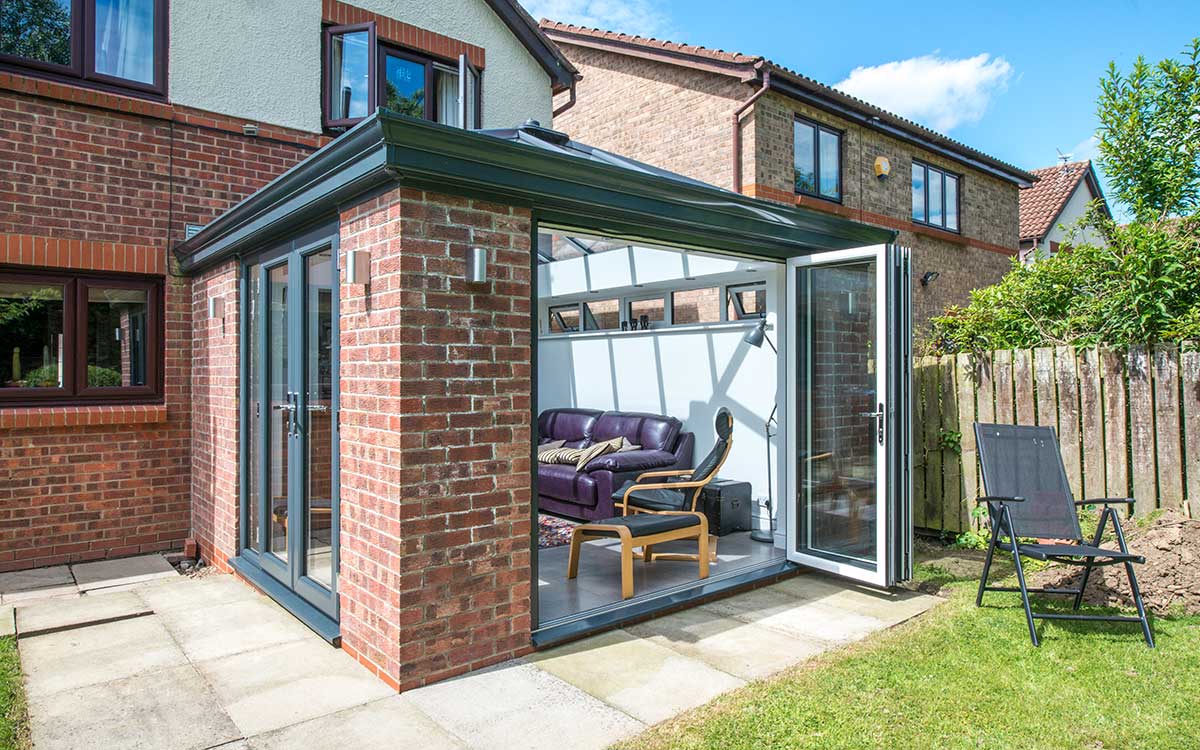 Aluminium Doors – The Ultimate Security Option
Aluminium doors are the ultimate choice for security in your Guildford home. The natural strength and stability of aluminium as a material is superb, and makes the profiles almost indestructible.
This inherent security is then enhanced by state of the art locking mechanisms and the very latest innovations in double glazing to ensure that your home is fully protected.
With our aluminium doors, no matter which style or manufacturer you choose, you will benefit from the very best security performance. In fact, some of the options available are Secured by Design accredited, look for the symbol as you explore our collection.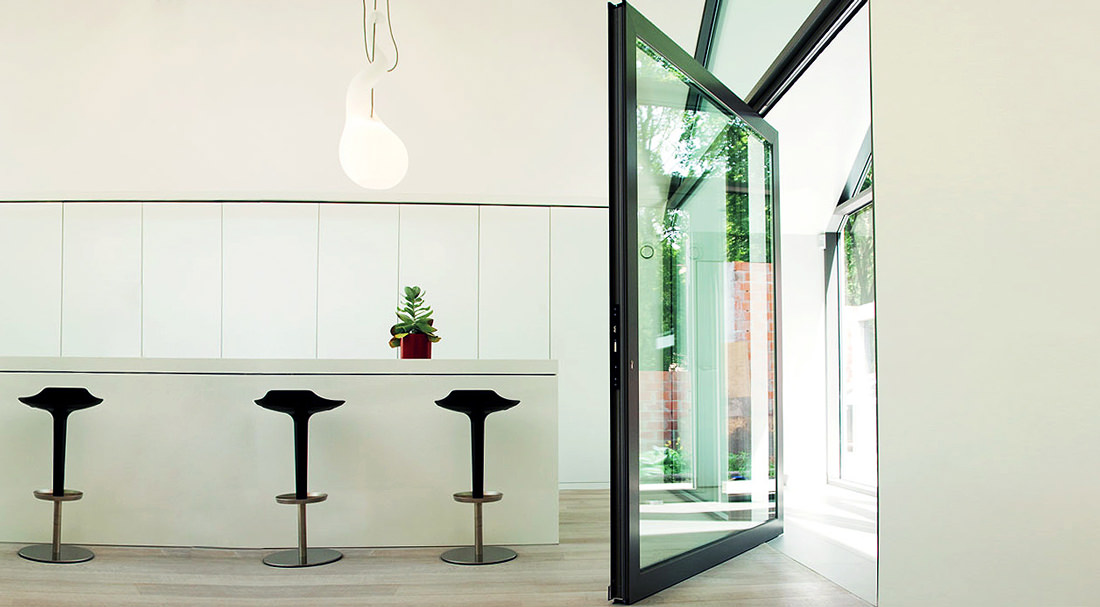 Super Energy Efficiency
All of our aluminium doors meet the strict standards set by Building Regulations when it comes to energy efficiency, and many excel them. You can count on your Guildford home being warm and cosy, no matter how cold it is outside.
We provide the U values for our aluminium doors, so that you can select the ideal match for your home, however, you can count on superb performance and a warmer home for longer with any of our wonderful double glazed doors.
Designs to Suit You – Aluminium Doors in Guildford
Our aluminium doors from Smarts come in a range of options to suit you and your home. Every door can be tailored with the most amazing array of colour finishes. With over 200 RAL colours, you are sure to find a shade that reflects your personality and complements your Guildford property.
In addition to this, we offer a variety of hardware options and accessories to ensure each door we install is the perfect fit for your home. Choose from a range of configurations too, whether you want French doors opening inwards or you are looking for sliding doors that open in the middle, our aluminium doors are superb for meeting your every need.
Our styles include:
Aluminium French Doors
Stylish and elegant, aluminium French doors are an exquisite addition to your home. They will enhance its character as well as provide you with easy access to the outdoors. These stunning doors are versatile, so that they can be perfect for an entrance to your garden or they can open up your balcony, giving it a beautiful entrance.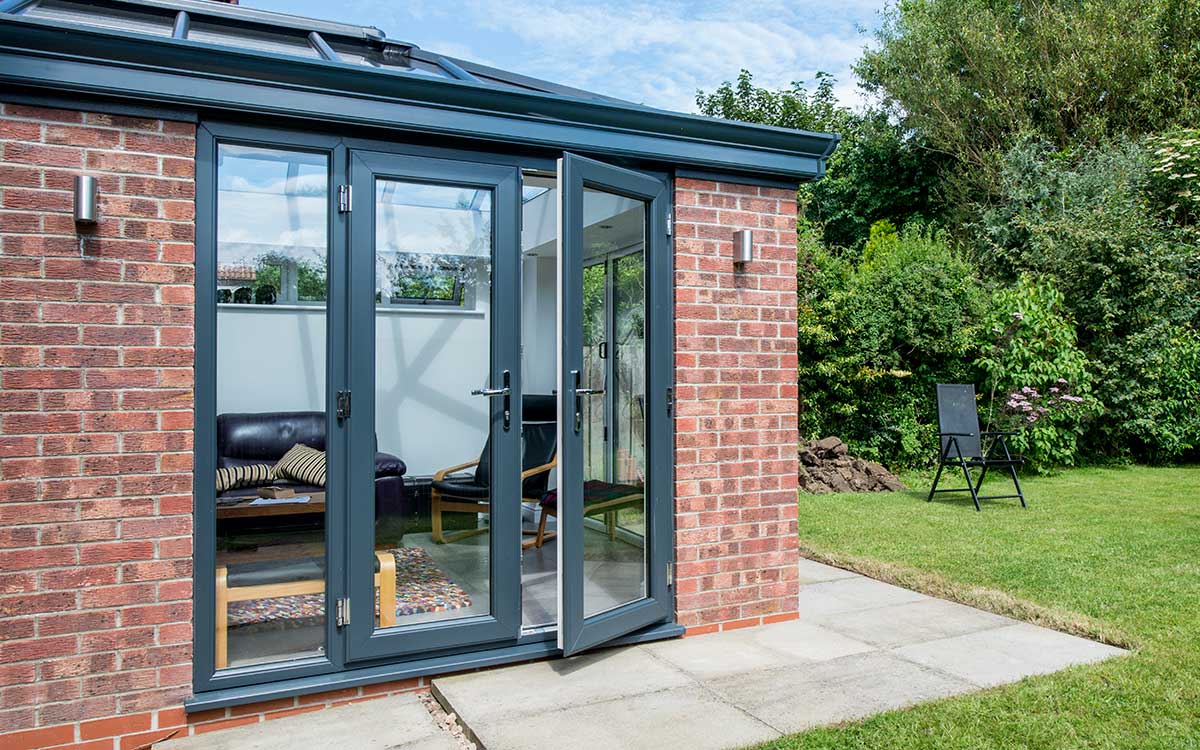 Aluminium Patio Doors
Traditional patio doors are still one of the most popular home improvements in Guildford today. They are practical and they provide the most impressive views, as well as offering a lovely feature in your home.
Aluminium patio doors are streets ahead of their predecessors as they incorporate the very latest advances in design and technology to ensure that they are super secure and exceptionally efficient, improving the performance of your home.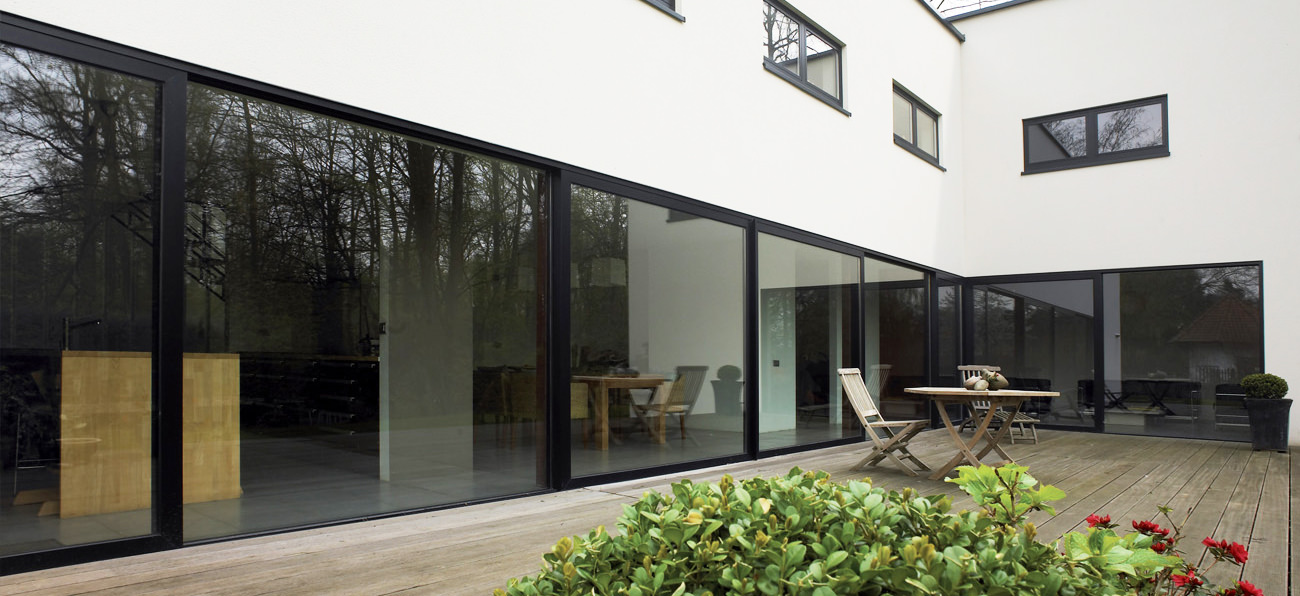 Our aluminium bi-fold doors are simply exquisite. They will open up your home to your outside space, creating one impressive living area that brings the outdoors in. You will have so many lifestyle opportunities, our aluminium bi-fold doors will change the way you experience your Guildford property.
They are designed to feature the very best performance possible and incorporate cutting edge innovations.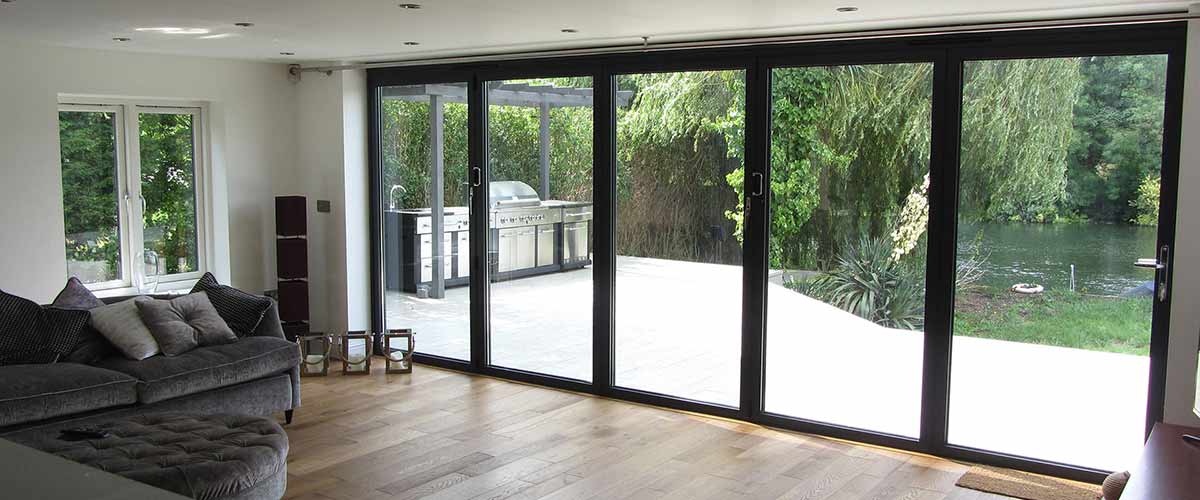 Aluminium Door Prices in Guildford
With Jewel Bi-Folds, you can count on expert advice and guidance every step of the way as you go through your Guildford home improvements. Why not get in touch with our friendly team and talk to us about your ideas for aluminium doors in your home? We are here to help!
If you prefer, you can always visit our online door designers, where you can create the perfect aluminium doors to meet your every requirement and adjust them with all the options available until they are perfect. Our system will then give you an instant guide price too, so try it now!