Perfect Aluminium Bi-Fold Doors for Your Guildford Home Improvements
Aluminium bi-fold doors in Guildford come in a variety of options when you choose Jewel Windows as your double glazing installer.
We work with several market leading manufacturers so that all of our customers can benefit from these spectacular sliding doors, whatever your budget and preferred combination of features.
With Jewel Windows, you can expect the highest quality and most incredible performance from your new aluminium doors, as well as a tailored finish that perfectly suits your Guildford home and personal tastes.
Our guide to aluminium bi-fold doors in Guildford is here so you can discover the benefits and features that these amazing home improvements have to offer. Read on for more information.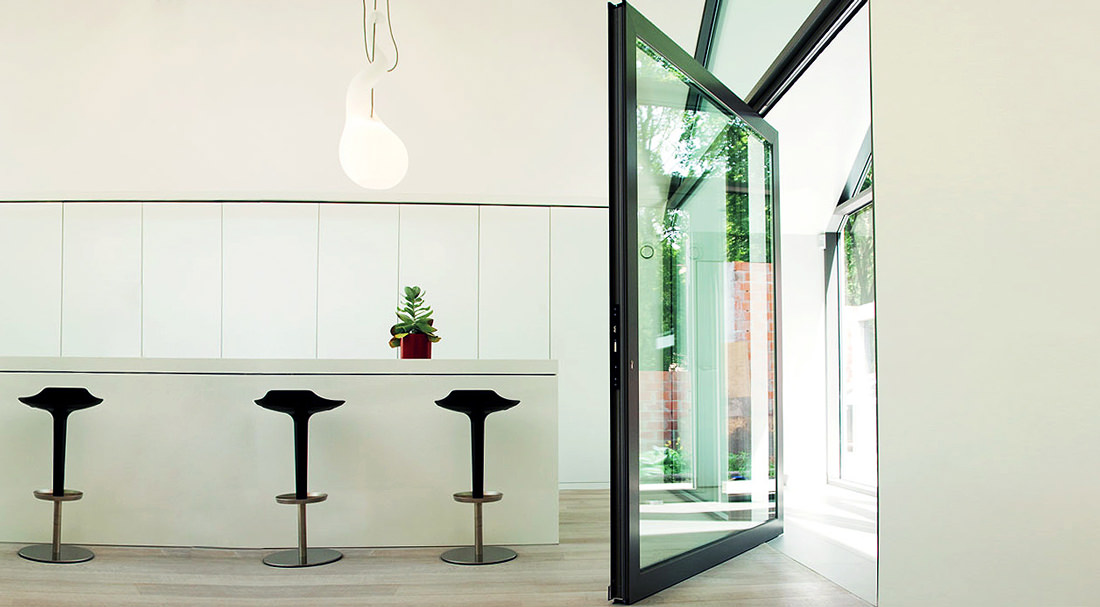 Why Work with So Many Aluminium Bi-Fold Doors in Guildford?
Aluminium bi-fold doors vary slightly from manufacturer to manufacturer. Some are more affordable than others, some have enhanced security or efficiency, every design is a little different.
By offering such a variety of aluminium bi-fold doors to our Guildford customers, we ensure that you can get the perfect combination of price, performance and features to meet your requirements.
This means that every Guildford home can be transformed by these stunning and high quality double glazed doors.
Take a look at each option below and pick out the one that suits you and your home the best!
Air Aluminium Bi-Fold Doors
The Air aluminium bi-fold door offers exceptional all round performance. It is super efficient, offering ultra low U-values, which means your home will be warmer for longer and more environmentally friendly with these doors.
They are also incredibly secure, meeting, and then exceeding the standards set by Secured by Design, the police initiative that tests double glazing for its security performance.
All of this, and the Air 800 also comes with an outstanding 25 year guarantee, so you can be sure that your new aluminium bi-fold doors will be a long term home improvement, making them exceptionally cost effective.
With the Air aluminium bi-fold doors, you benefit from Aircoat colour protection, which lets you choose from an almost limitless range of colours as well as protects the finish from dirt and weather.
Smart Aluminium Bi-Fold Doors
The Smart aluminium bi-fold doors are a brilliant option for your Guildford home, combining innovative design with value for money. These stunning bi-fold doors will transform your home and can come in a superb width of up to 1200mm, ideal for large walls of glass!
With the Smart Visofold 1000, you can expect excellent thermal performance, high standards of security, and a range of colour finishes that can match any tastes or style.
This cost effective aluminium bi-fold door is ideal for any Guildford home improvements.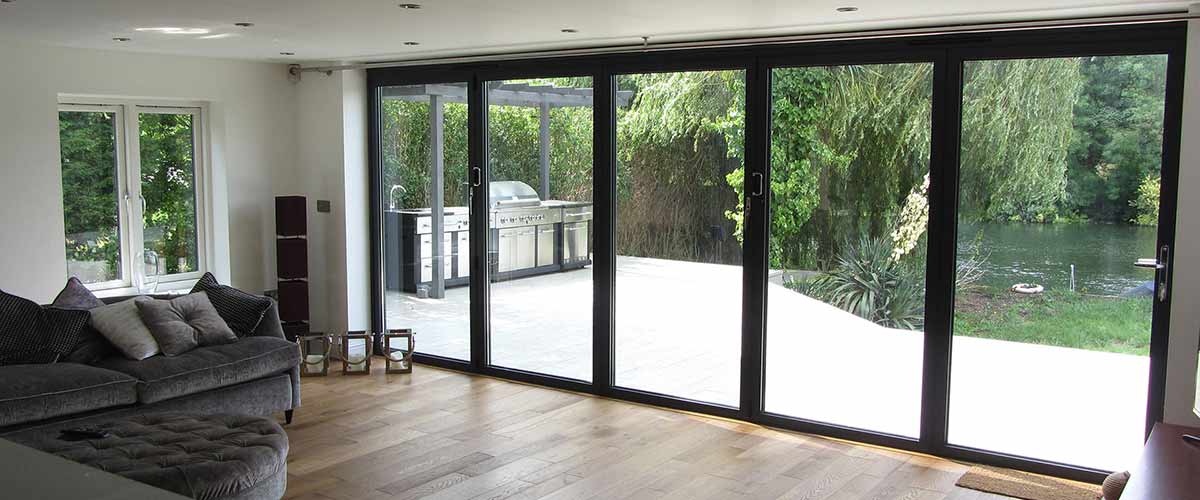 Schuco Aluminium Bi-Fold Doors
Our Schuco aluminium bi-fold doors provide you with all the benefits of quality German engineering in the heart of Guildford.
They are superb for energy efficiency, with U-values as low as 1.3W/m2K and the ability to contain glazing as thick as 44mm. They are also fantastic for long term performance, as they are bottom hung, creating a superbly smooth opening that is designed to take the weight of the doors.
One of the most practical features is the flush threshold, ideal for accessibility, creating a seamless entrance to your garden.
The Schuco aluminium bi-fold doors are precision engineered using high grade aluminium and innovative technology, ensuring your Guildford home performs at its best.

Reynaers Aluminium Bi-Fold Doors
Your Guildford home can provide you with the most stunning views when you choose the Reynaers aluminium bi-fold doors. These folding doors have a super slim profile, which enables you to enjoy a greater glazed area, plus, they can extend to a width of 7 meters, creating a stunning feature in your home.
The Reynaers aluminium bi-fold doors are a superb choice for practical design combined with stylish beauty. They are superb for accessibility and they have a smooth operation system that is designed to provide long term performance.
These aluminium bi-fold doors are a highly cost effective option for your Guildford home.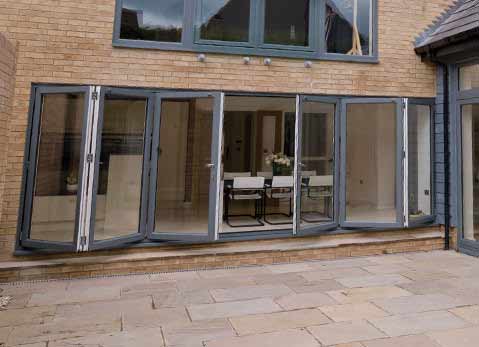 Aluminium Bi-Fold Doors Prices in Guildford
Our aluminium bi-fold doors prices in Guildford are tailored to your specifications and choices, to ensure that you can select the options that create affordable home improvements.
Visit our online door designer and pick out the perfect combination of features, colours and hardware to create your perfect aluminium bi-fold doors, and get a free, customised quote. Change your mind and design as many times as you like until you have the exact combination that meets your needs!
For more information on any of our aluminium bi-fold doors in Guildford, please do get in touch, and our team will be happy to help you with your enquiries.