Double Glazed Conservatories Ascot
Opting for a stunning uPVC conservatory is a fantastic way to create extra space in your Ascot home. You have the freedom to customise your own conservatory to suit your design requirements. Here at Jewel Windows, we pride ourselves on delivering exceptional installations, and we are accredited by FENSA. When you choose us to install your conservatory in Ascot, you are selecting an excellent installation that will blend fantastic service with stunning products.
We proudly partner with market leading manufacturer Ultraframe for our conservatory installations. Therefore you know you are receiving a high quality product from a trusted company. They offer an extensive range of conservatories with excellent design features and great functionality. Enjoy a bespoke glass extension that can be customised entirely to suit you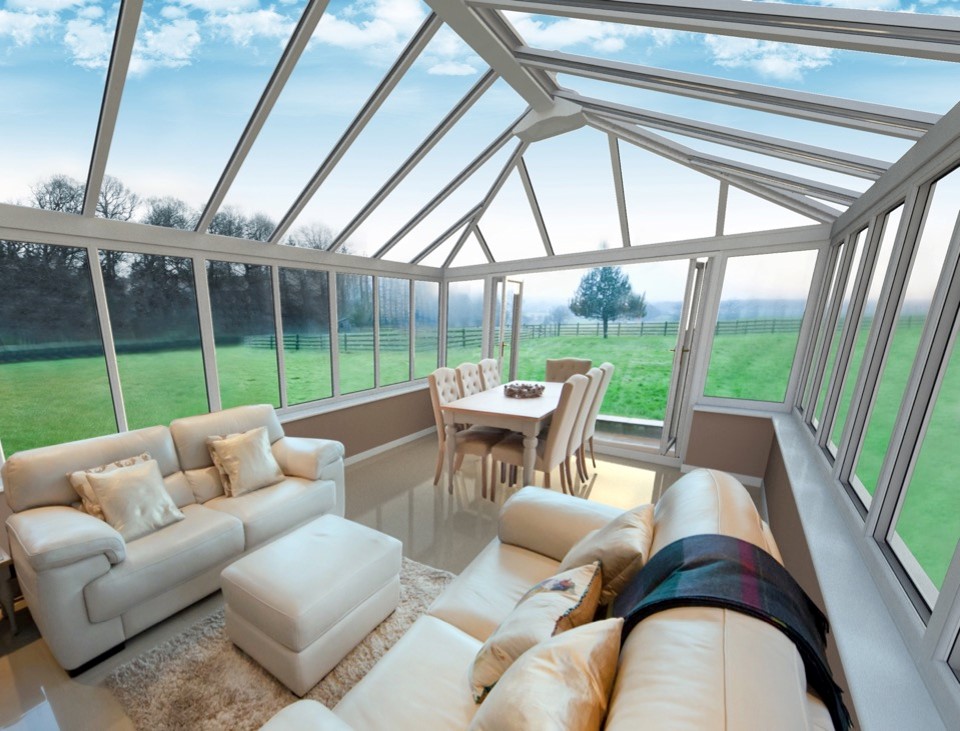 Stunning Range of Conservatories
You can rest assured you will achieve the highest amount of extra room in your home when you opt for an Ultraframe conservatory. These designs can be tailored to meet the dimensions and style of your home in Ascot. Conservatories provide a stunning way to connect the indoors to the outdoors, allowing you the enjoyment of natural light throughout the year. It is an incredibly versatile space that can be used in many ways, such as an extra living space or dining area.
Choose the perfect conservatory style to suit your home. A lean to conservatory is a well loved style that homeowners have remained faithful to for many years. Opt for a classic victorian conservatory with a traditional rounded shape. These styles and many more can be created to suit you and your home.
Performance conservatory
The fantastic performance conservatory features the latest super insulated column technology which will give your home excellent thermal efficiency. They outperform standard brick columns to make your home more energy efficient and are therefore very environmentally friendly. Enjoy a sense of grandeur in your Ascot home from the inside out. An insulated pelmet is a stunning way to enhance your indoor space providing extra insulation in colder months and creating a sense of cosiness.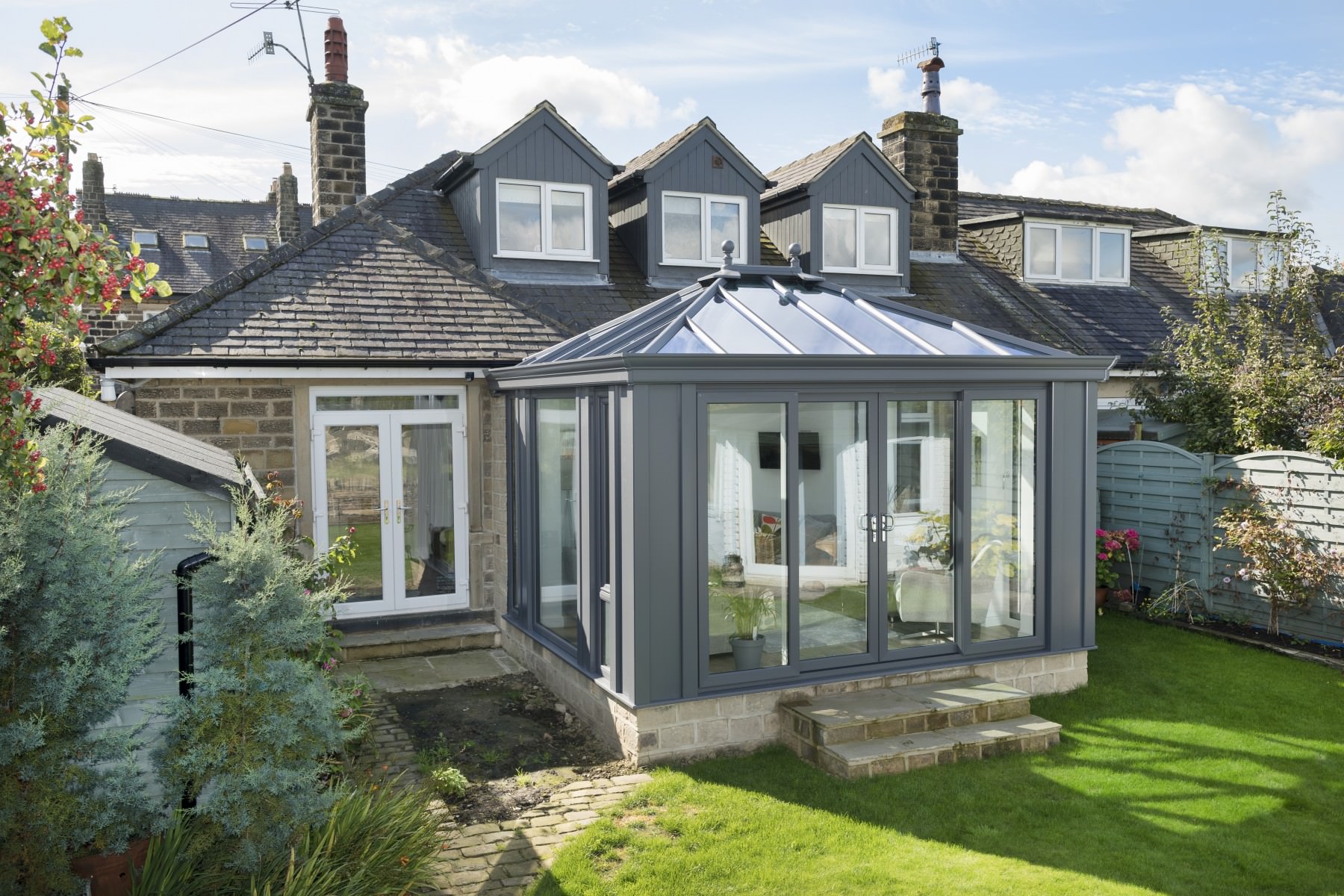 Classic conservatory
The classic conservatory encompasses all the elements of the latest roof and glazing designs with a vast range of optional extras. Full height glazing and french doors are great options to enhance your new space.
You can choose between a contemporary style or a more traditional style to bring your garden into your home. Enjoy fantastic thermal efficiency and stunning designs with a classic conservatory.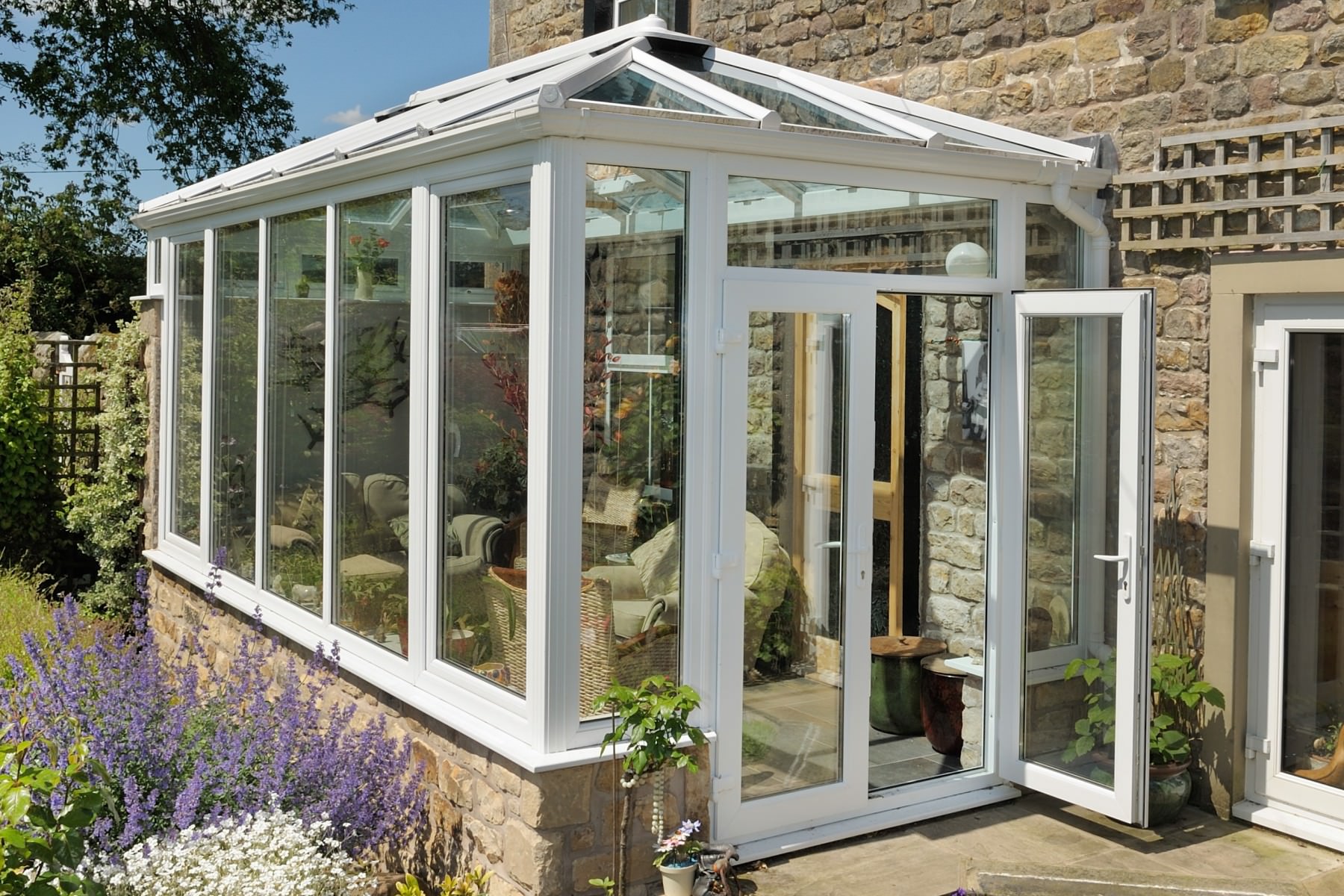 Designer conservatory
A designer conservatory will give your Ascot home added style on the outside and additional room on the inside. The insulated pelmet will make your new space high in thermal efficiency, and it can be customised with ceiling lights and speakers for a totally unique design. The plastered finish will give your conservatory a more 'room-like' feel and add extra cosiness your indoor space. A range of cornices are available to add additional styling and shaping while hiding any unsightly guttering.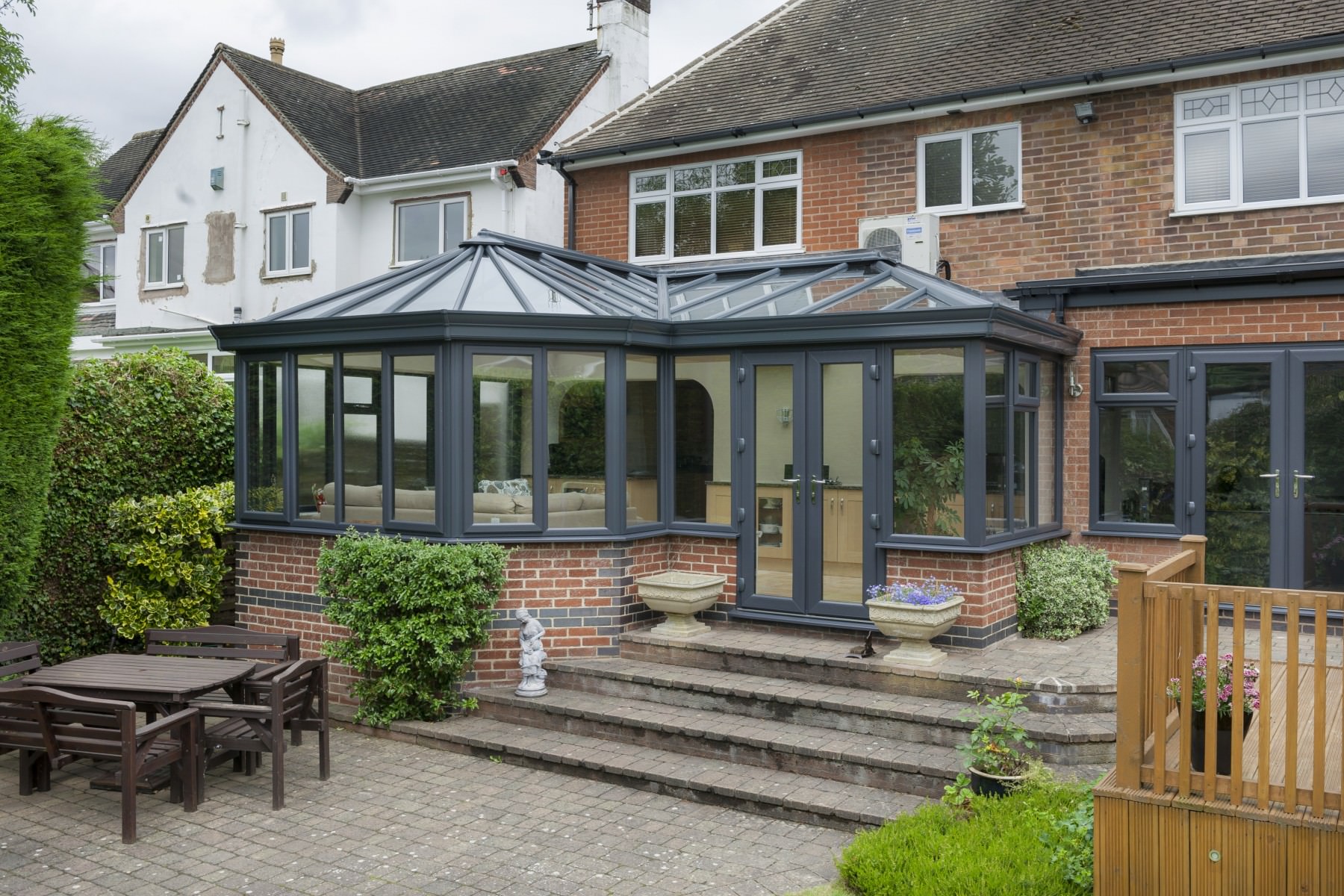 Conservatory Features
Our Ultraframe conservatories come with a fantastic selection of design and enhancement options to give your space added value and personalisation. The designs are compatible with an abundance of different property shapes and styles from traditional to contemporary.
Your conservatory can be specifically structurally designed to fit your Ascot home perfectly. You can rest assured that this is a conservatory from Ultraframe excels in both performance and style. One of many custom options is the choice of a uPVC or aluminium classic roof for your glass extension.
Enjoy an influx of natural light when opting for a conservatory. You will benefit from all the natural light of the day from the comfort of your home. While adding value to your property, glass extensions are extremely versatile and can be used for almost anything. Whether you are looking for a new home office or simply a living space throughout the year, a conservatory will tick all the boxes.
Conservatory Benefits for Homeowners in Ascot
You can enjoy warmth and comfort all year round inside a thermally efficient conservatory that keeps the warm air in and the cold air out.
We know that not all homes are built the same. Choose from a range of colours and bespoke designs tailored to you and your home.
Ultraframe conservatories come with a 10 year warranty that will give you the peace of mind that your extension has been built to last.
Conservatory Prices in Ascot
If you are ready to get your home improvement journey underway, you can grab an instant quote using our online quoting tool. It's free to use, and you can get a quote on your bespoke conservatory within minutes.
If you are looking for some extra information, or have a specific question, you wanted to ask, please feel free to give our team a call on 01483 369 389. One of our friendly experts will be able to answer any questions to have. Alternatively, please use our online contact form.
Whatever style you are looking for, from a lean to conservatory to a gable end, you can rely on Jewel Windows to complete your installation. We are ready to enhance your Ascot home.