Fantastic Double Glazing Quotes in Surrey
When it comes to home improvements, costs may seem to spiral out of control, however, double glazing quotes for your Surrey property could cost less than you think.
State of the art double glazing is becoming increasingly affordable, and it makes a spontaneous long-term investment, saving you money on other household bills.
Here at Jewel Windows, we offer double glazing quotes to suit a wide range of Surrey budgets, enabling you to achieve a high performance property at a price to suit you.
Whether you are looking for premium double glazing, or standard windows and doors, we can help.
Read through our guide to double glazing quotes in Surrey to find out more.
Affordable Double Glazing Quotes with uPVC
Our standard range of uPVC windows and doors are anything but standard. They provide the perfect option for many styles of property, blending in with traditional architecture as well as modern aesthetics.
We work with both the System10 profile and the Rustique system to provide our clients with a range of options.
Each variety is perfectly designed to offer outstanding thermal performance, achieving an A+ Windows Energy Rating. With uPVC windows and doors, your home will be warmer for longer, meaning you use less heating. Enjoy savings on your energy bill.
Our uPVC windows and doors come with a ten-year manufacturer's guarantee, so you can count on long-term performance too. We make our double glazing quotes cost-effective.
With our uPVC windows and doors, there is a wide selection of styles for you to choose from. In addition, there are several customisation options. Our double glazing can be adapted to suit almost any budget and taste.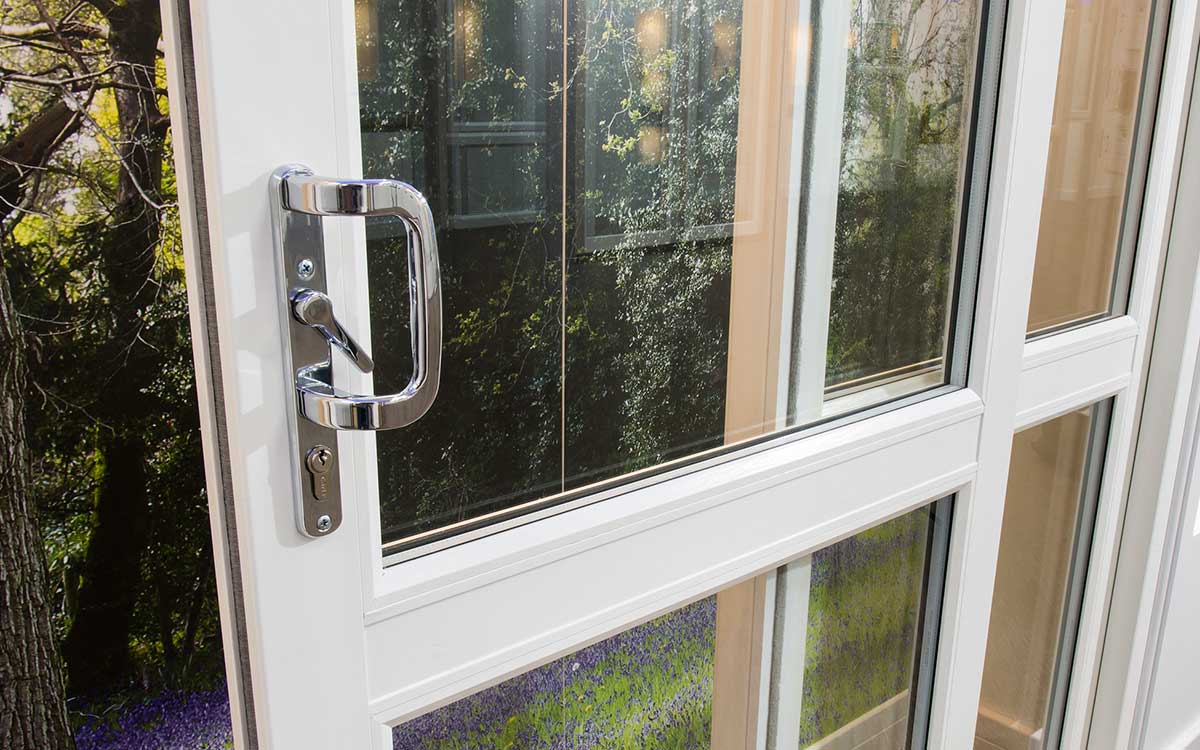 Premium Double Glazing Quotes in Surrey
Surrey is a haven for homeowners looking for premium double glazing that is not only high performance, but also authentic for their homes.
These double glazing quotes are more expensive, but just to reiterate why, Residence 9 double glazing offers the most impressive thermal performance and security, making them well worth the additional spend.
Residence 9 uPVC windows and doors excel in all areas. They have a nine-chambered design, which creates a fantastic thermal barrier, protecting your home from even the coldest weather.
The exceptional welding technique ensures that you benefit from a fantastically sturdy frame, as well as an authentic timber appearance. Every window and door may be finished with heritage colours and period features such as Georgian bars and monkey tail handles for a classical appearance.
Our double glazing quotes for Residence 9 windows and doors in Surrey are sensational, and these long lasting, high performance windows make a great investment.

Double Glazing Quotes for Timber Home Improvements
Our double-glazing quotes for timber windows and doors prove to be exceptional. If you are looking for the traditional styles that are vital for period properties and homes in conservation areas, then timber windows and doors could be just what you need.
This stunning double glazing collection is made using Bereco energy efficient timber, making your home just as warm and cosy as it would be with other windows and doors.
In addition to this, our timber range is low maintenance, and more cost-effective than classical wooden windows and doors.
Our Bereco double glazing comes in a range of styles, designs and finishes to complement both heritage homes and contemporary properties.
We believe our double-glazing quotes for timber windows and doors in Surrey are fantastic, and you can too, get in touch with us to get your tailored price.
Double Glazing Quotes in Surrey for Stylish Aluminium
If you are looking for truly modern windows and doors that offer slimline style and will create a luxury look for your home, then our aluminium double glazing is an excellent choice.
This amazing collection of high performance windows and doors comes from Smart, a very highly regarded manufacturer in the double-glazing industry.
With aluminium windows and doors, you get incredible customisation options with a full range of RAL colours to choose from. You can have anything you want from traditional, to pastel to modern with numerous shades to choose from.
With aluminium double glazing, you will benefit from outstanding security and thermal performance, helping your home to reach its full potential.
Double glazing quotes from Jewel Windows for aluminium set precedence, making these long lasting, luxury windows and doors a great choice for your Surrey home improvements.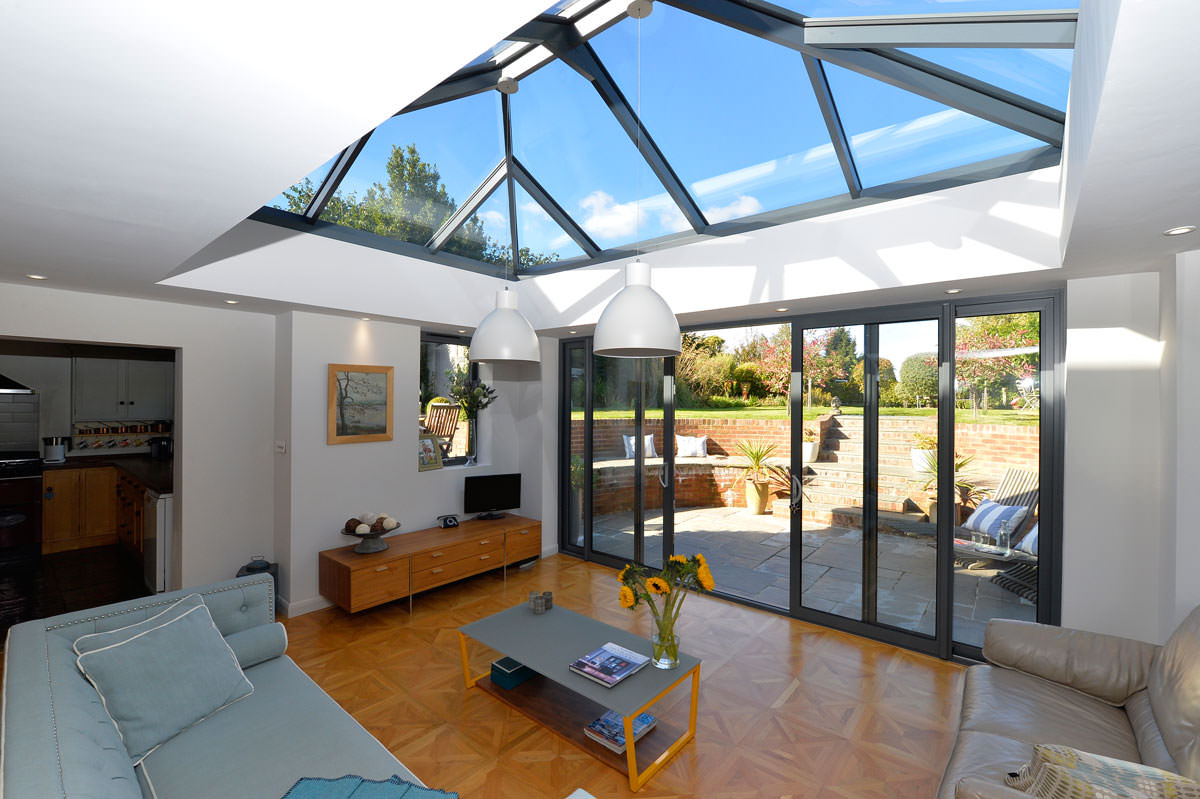 Instant Double Glazing Quotes in Surrey
Double glazing quotes in Surrey are so easy to find with Jewel Windows. We have an online quoting engine where you can create your dream windows and doors and adapt them to suit your home improvements budget.
Try it now and discover our amazing double glazing prices in Surrey. Or you can contact us and our friendly team of experts will be happy to help.